Painting concrete is easier than you think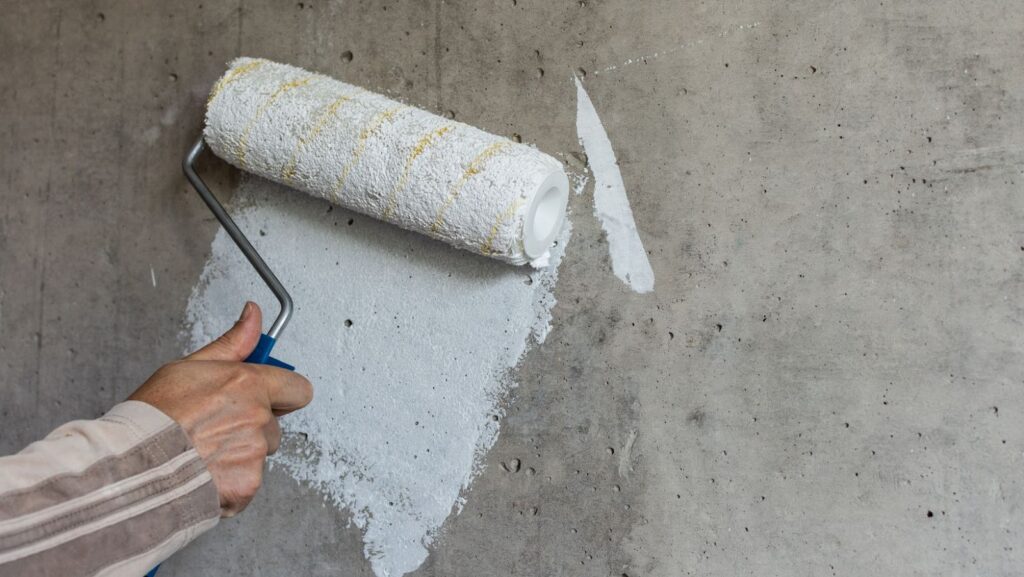 Concrete is a composite material composed of coarse aggregate (generally gravel, limestone, or granite, plus fine aggregate (usually sand) and water. It has many applications, from paving sidewalks to constructing buildings and bridges. Its properties include high compressive strength, low permeability, and good durability. Concrete is the most widely used construction material in the world.
Concrete is a porous material, which means that it absorbs water. This can cause problems if the concrete is not properly sealed or if it is exposed to freezing temperatures. If water gets into the pores of the concrete, it can expand and cause the concrete to crack or spall (flake off in small pieces). To prevent this, concrete must be sealed against water intrusion and protected from freezing temperatures.
How to paint concrete
painting concrete is a great way to update the look of your home or business. There are a few things you need to do in order to prepare the concrete for painting. First, you need to clean the concrete thoroughly. Any dirt, grease, or other debris will prevent the paint from adhering properly. You should also repair any cracks or other damage to the concrete before painting. Once the concrete is clean and repaired, you can begin painting. Use a primer designed for concrete and then paint with a regular latex paint. You may need to apply multiple coats of paint to get good coverage.
Painting concrete indoors vs outdoors
If you are painting concrete indoors, you need to be sure that the room is well-ventilated. Concrete can release fumes as it dries, so it's important to have good airflow. You should also wear a mask to avoid inhaling the fumes.
Outdoor concrete can be painted in any weather as long as the temperature is above 50 degrees Fahrenheit. If it's too hot or cold, the paint will not adhere properly. You also need to make sure that the concrete is completely dry before you start painting. If it's damp, the paint will not adhere and will start to peel.
Advantages and disadvantage of painting concrete
It is a cheap way to update the look of your home or business.
It can help protect concrete from weather damage.
It can make concrete look like new again.
Disadvantages of painting concrete:
It will not last as long as other finishes, such as staining or sealing.
It can be difficult to get good coverage with paint.
It may need to be reapplied more often than other finishes.
Tips for painting concrete successfully:
Start with a clean, dry surface.
Repair any cracks or damage before painting.
Use a primer designed for concrete.
Apply multiple coats of paint for best coverage.
Be sure to follow the manufacturer's instructions for the paint you choose.
The best colors to paint concrete
are light colors that will brighten up the space. White, cream, and light gray are all good choices. You can also use a bright color to add some contrast and make the concrete stand out. Just be sure to apply multiple coats of paint so the color will be opaque.
Once the paint is dry, you can seal it with a concrete sealer. This will help protect the paint from weather damage and staining. Be sure to follow the manufacturer's instructions for the sealer you choose. Apply the sealer with a brush or roller and allow it to dry completely before using the area.