Plan and lay out pavers for your home exterior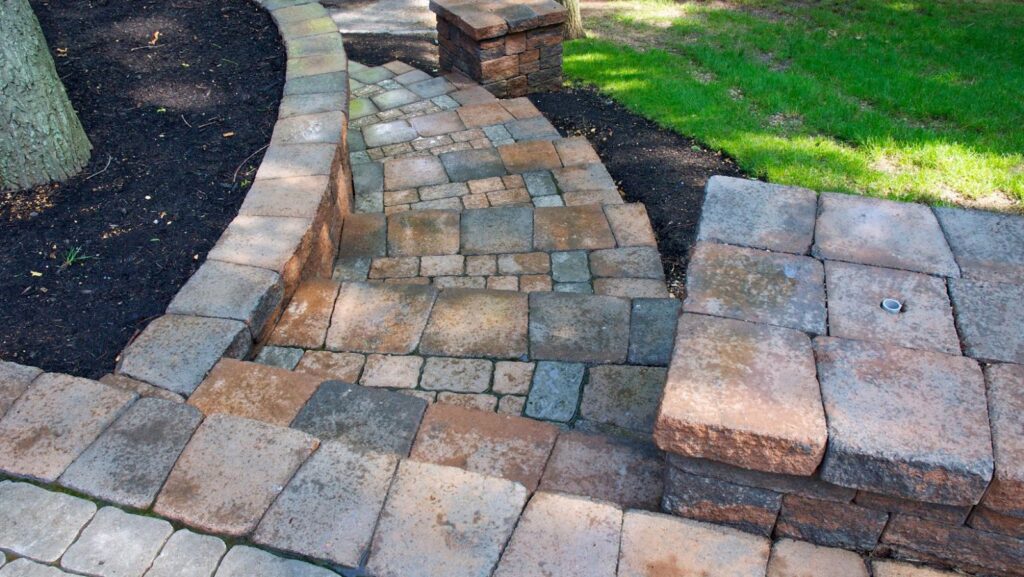 When it comes to paving your driveway or patio, it is important to have a smooth and even surface. This can be tricky if you don't know the right techniques and tools to use. Luckily, with a little bit of knowledge and guidance, even out sand for paving your driveway or patio can be quick and easy.
How to Level Sand for Pavers
There are a few different ways that you can level sand for pavers. One method is to use a garden rake. Simply rake the sand until it is even and level with the ground. Another method is to use a hand tamper. This tool will help to compact the sand so that it is more level.
Finally, you can also use a power trowel to level out the sand. This is a more heavy-duty option and is typically used by professionals.
To achieve the smoothest and most even surface, it may also be helpful to use a concrete screed. This tool can help you smooth out any bumps or uneven areas in your sand layer, ensuring that your pavers will lay flat and stay in place over time.
When leveling sand for pavers, it is important to take your time and be patient. This may require some trial and error, but with the right tools and techniques, you can achieve a perfectly even surface that will stand the test of time. So get out there and start paving today!
How to Lay Out Pavers
Once you have leveled out the sand, you are ready to lay your pavers. Start by laying the first row of pavers along the edge of your driveway or patio. Then, continue filling in the rest of the space with additional rows of pavers. Be sure to use a level to check that each row of pavers is level with the one before it.
If you are working with a large area, you may need to use cutting tools to trim some of the pavers to size. Once all of the pavers are in place, you can fill any joints between the pavers with sand. This will help to hold the pavers in place and prevent them from shifting over time.
So whether you are laying out a small patio or an entire driveway, following these simple steps will help you to achieve beautiful and even results.
Some Final Tips
When paving your driveway or patio, be sure to start with a solid foundation. This means leveling out the ground and compacting it before you begin laying your pavers. This will help to ensure that your pavers stay in place and last for many years to come.
It is also important to choose the right type of paver for your project. There are many different materials, colors, and sizes to choose from. Be sure to do your research and select a paver that is best suited for your needs.
Finally, don't forget to add some edging around your newly paved area. This will help to contain the pavers and keep them from shifting over time. Edging can be made from a variety of materials, including brick, concrete, stone, or metal.