Seal concrete floors and protect them from further damage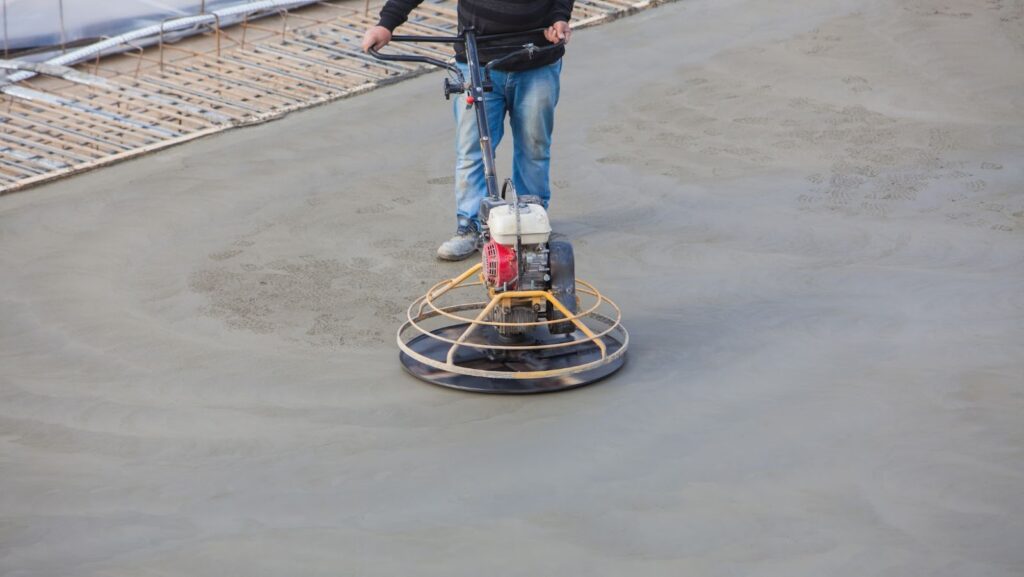 Seal concrete floor is a coating used to protect the natural stone. It helps make it more durable and very attractive. The type of seal you need depends on what kind of stone you have, but it is common for there to be a variety of different kinds of sealers that are suitable for your specific needs. When it comes to choosing a seal concrete floor, you need to think about what kind of look you are going for. Some sealers are invisible, which makes them a good choice if you want to maintain the natural color of your stone. Other sealers are more decorative and can give the stone a unique look with different textures or colors.
Finally, when deciding on a sealer for concrete flooring, you should also consider how you will be using the floor. If you are planning on using it for a high traffic area, you will want to choose a sealer that is durable and can withstand a lot of wear and tear. However, if you are only going to be using the floor for occasional use, you may not need a sealer that is as tough.
How to seal concrete floor
There are a few different ways that you can seal concrete flooring. The most common method is to use a sealer that is applied with a brush or roller. This method is relatively easy and does not require any special skills or equipment. However, it is important to make sure that you apply the sealer evenly so that it will be properly absorbed by the concrete.
Another option is to use a sprayer to apply sealer. This can be an effective method if you need to coat a large area, or if you have particularly uneven surfaces that would make it difficult to apply with a brush or roller. However, this method may require some practice in order to get good results.
The cost of sealing a concrete floor
The cost of sealing a concrete floor can vary significantly depending on the size and type of flooring, as well as the type of sealer used. On average, the cost of sealing a concrete floor can range from $0.50 to $5.00 per square foot, although this may be higher in some cases. To get an accurate estimate of the cost for your particular concrete flooring and sealer, it is best to consult with a professional contractor or retailer.
Despite the fact that sealing a concrete floor can be a bit of an investment, it is typically worth the cost in the long run. Sealed concrete floors are more durable and easier to clean, which can save you time and money over the life of your floor. In addition, sealed concrete floors can also increase the value of your home should you ever decide to sell it.
Sealers are available in both solvent and water-based formulas
The majority of concrete floor sealers on the market today are water-based, which means they're easier to apply and cleanup is minimal. Water-based sealers penetrate deep into the pores of the concrete to form a barrier that is both durable and breathable. This allows the concrete to "breathe," eliminating any musty smells that can be caused by trapped moisture.
Solvent-based sealers provide a high-gloss, wet look that is often desired for indoor concrete surfaces such as garage floors and basements. However, because they don't penetrate as deeply into the pores of the concrete, they don't provide the same level of protection against staining and wear.
A coat of sealer can be applied in as little as 30 minutes
The amount of time it takes to apply a coat of sealer will depend on the type of sealer being used, as well as the method of application. For example, a water-based sealer can typically be applied in as little as 30 minutes, while a solvent-based sealer may take up to 2 hours to apply. In most cases, the sealer will need to dry completely (typically 2-4 hours) before a second coat can be applied.