A beginner's guide to painting vinyl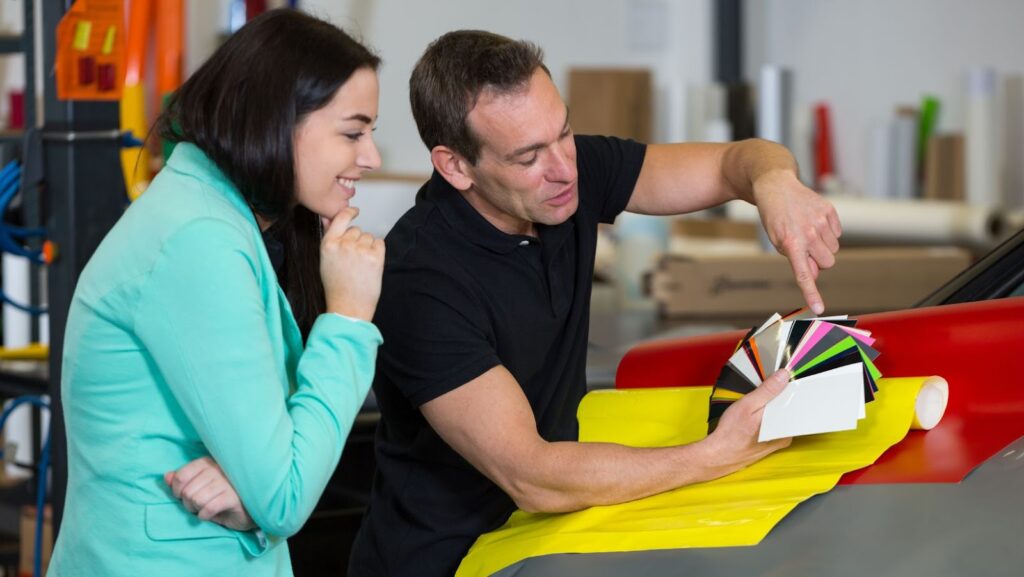 If you're new to painting, then vinyl may be one of the surfaces that you're looking to try your hand at. Painting vinyl is a great way to add some personality and color to your home, and it's a project that can be completed in just a few hours. In this guide, we'll walk you through the steps for painting vinyl, so you can get started on your own project today.
What is vinyl painting and why would you want to do it
Vinyl painting is a type of painting in which a vinyl film is used as a paint mask. This mask can be applied to any surface, including walls, floors, furniture, and even cars. When the mask is removed, it leaves behind a design that can be either simple or complex. Vinyl painting is an easy way to add some personality to your home or office without having to break out the paintbrush. It's also a great way to make a bold statement without having to commit to a permanent change. If you're looking for a fun and unique way to personalize your space, vinyl painting is definitely worth considering.
How to paint vinyl

Painting vinyl is a great way to give your home a fresh, new look. While it may seem daunting at first, painting vinyl is actually a fairly straightforward process. Here are the basics: first, clean the surface of the vinyl with soapy water and a sponge. Next, sand the vinyl surface with medium-grit sandpaper to create a rough texture that will help the paint adhere. Once you've sanded the surface, use a tack cloth to remove any dust. Then, apply a primer specifically designed for plastic surfaces. After the primer has dried, you're ready to paint! Choose a paint color that you love and apply it to the vinyl in even strokes. Once the paint is dry, enjoy your new look!
Painting vinyl furniture
When it comes to giving new life to old furniture, painting vinyl is a great option. Not only is it easy to do, but it also doesn't require any special skills or knowledge. And best of all, it's an inexpensive way to transform tired-looking furniture into something fresh and new. Here are the basic steps for painting vinyl furniture:
Clean the surface of the furniture with soap and water. Be sure to remove all dirt, dust, and grease.
If the furniture has any stickers or decals, use a heat gun to remove them.
Apply a primer designed for use on vinyl surfaces. This will help the paint to adhere properly.
Once the primer is dry, apply a coat of paint. For best results, use a paint brush designed for use on vinyl surfaces.
Allow the paint to dry completely before using the furniture.
Tips and tricks for a perfect finish
Here are a few tips and tricks to help you achieve a perfect finish when painting vinyl:
If you're not sure what color to paint your vinyl, try using a sample pot of paint first. This way, you can test the color out before committing to it.
When painting vinyl furniture, be sure to use a primer specifically designed for use on plastic surfaces. This will help the paint to adhere properly.
If you're painting a vinyl floor, use a floor primer before applying the paint. This will ensure that the paint adheres properly and doesn't peel up over time.
Once the paint is dry, apply a clear sealer to protect it from scuffs and scratches. This will also make it easier to clean in the future.
Painting vinyl can be a great way to give your home a fresh, new look. With a little bit of preparation and some basic painting knowledge, you can easily transform any vinyl surface into something truly unique.