Creative Ways To Use Your Basement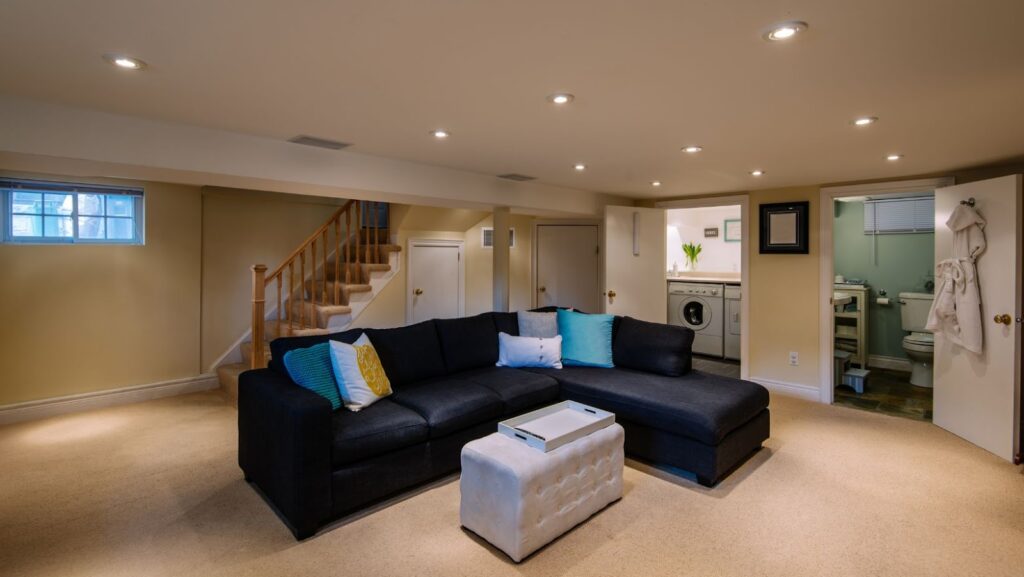 Installing a basement bathroom is generally considered to be a bigger project than just putting in extra fixtures. There are many factors to consider and none of them can be ignored if the job is going to get done right. It's important to plan ahead and make sure that you have all of the tools, parts, and supplies that you need prior to getting started. The best way to do this is by making a list of everything that you will need and then checking it twice. It might seem like a chore, but the time spent planning ahead could end up saving you quite a bit of money in the long run if you are able to locate all of your materials at better prices than expected.
One of the most important aspects of any basement bathroom installation is the drainage and ventilation. This is because a bathroom in the basement is going to be at a lower level than the rest of your home, which means that gravity is working against you when it comes to draining water. Because of this, it's important to make sure that your bathroom is properly connected to your main drain pipe. The other key thing to keep in mind when working on plumbing this type of project is ventilation. In order for a basement bathroom to function correctly and not flood, it's absolutely essential to install a vent pipe from the ceiling or wall and connect it directly to the plumbing system.
How to install a toilet in a basement with a rough in pipe
Installing a toilet in your basement is actually not as difficult as it might seem at first. The most important thing to keep in mind is that you need to have a rough-in pipe installed before you can put the actual toilet in place. This pipe is what allows waste water to exit the bathroom and empty into the main drainage system for your home.
The first step in installing a toilet in your basement is to locate and mark the position of the rough-in pipe. To do this, you will need to measure so that you know where it needs to be located in relation to the rest of your plumbing. Once you have marked this point, you can use a drill or a reciprocating saw to cut a small hole in the section of drywall where the pipe will run through. Next, you will need to connect a drain or waste line from your drainage system directly to the rough-in pipe that you have installed in your basement bathroom. You can do this by simply cutting an appropriate-sized piece of PVC pipe and attaching it to the two points using PVC glue or primer.
Consider the layout of your basement and how a bathroom would fit
Once you have your drain line installed, you can then begin working on installing the actual toilet. The first thing that you need to do is attach the closet bolts that come with the toilet to the floor flange. After this, you can place the wax ring onto the bottom of the toilet and press it firmly into place. Finally, you can connect any plumbing or electrical lines that are needed in order to get your new basement bathroom up and running.