Don't paint your walls until you read this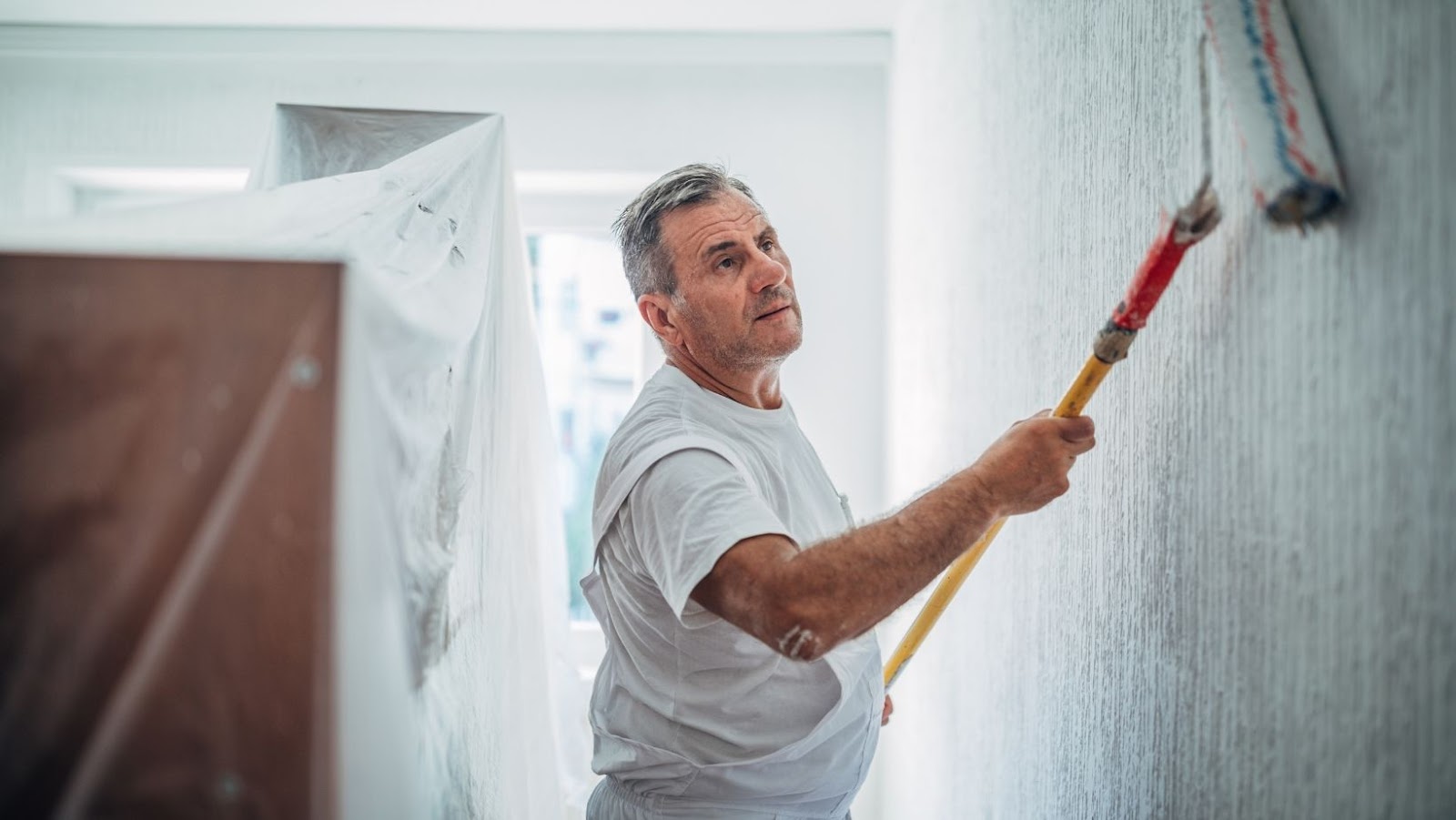 Are you considering painting your walls, but aren't sure which paint to choose? If so, you're in luck! In this blog post, we'll discuss the pros and cons of both latex and oil-based paints so that you can make an informed decision. We'll also provide tips for painting walls so that the process is as smooth as possible. Let's get started!
The different types of paint and their benefits
When it comes to painting a room, the options can seem endless. But understanding the different types of paint and their benefits can help simplify the decision-making process. For example, oil-based paints are known for their durability, making them a good choice for high-traffic areas. Latex paints are water-based, so they're easier to clean up if you make a mistake. And chalkboard paint can add a fun and functional element to any space.
How to prepare your walls for painting
Before you start painting your walls, it's important to do some preparation work. This will help the paint to adhere properly and will also make the job go more smoothly. First, wash the walls with a mild detergent and water. This will remove any dirt or grease that could prevent the paint from bonding properly. Next, sand the walls lightly to create a smooth surface. If the walls are extremely rough, you may need to apply a primer before painting. Once the walls are prepared, you can choose your paint color and get started!
Painting tips and tricks for a perfect finish
When it comes to painting, there are a few things you can do to ensure a perfect finish. First, be sure to prep your surface properly. This means sanding down any rough edges and wiping away any dirt or debris. Next, choose the right type of paint for your project. If you're painting a room, for example, you'll want to use an eggshell or semi-gloss paint. Once you've selected your paint, apply it evenly with a brush or roller. avoid going over the same area multiple times, as this can lead to streaking. Finally, let the paint dry completely before adding any finishing touches like trim or hardware. how to tell if paint is bad
how to tell if paint is bad
It's easy to tell when paint is fresh – it's smooth, vibrant, and covers evenly. However, paint can deteriorate over time, becoming thick and clumpy. If you're not sure whether paint is still good to use, there are a few simple tests you can do. First, check the consistency of the paint – if it's too thick or clumpy, it's probably bad.
Next, try painting a small test area – if the paint doesn't go on smoothly or doesn't cover evenly, it's time to toss it. Finally, take a sniff – if the paint smells sour or rancid, it's no longer good to use. If you're not sure whether paint is still usable, it's always better to err on the side of caution and buy new paint. After all, there's nothing worse than starting a painting project only to find out that your paint is bad!
How to choose the right paintbrush
Choosing the right paintbrush is just as important as choosing the right type of paint. For example, a natural bristle brush is best for oil-based paints, while a synthetic brush is better for water-based paints. When it comes to the size of the brush, it's generally best to choose a brush that's slightly larger than the area you're painting. This will help you to avoid leaving brush strokes in the paint. Finally, be sure to buy a good quality brush – it may cost a bit more up front, but it will save you time and frustration in the long run.