Laminate flooring is a great choice for your home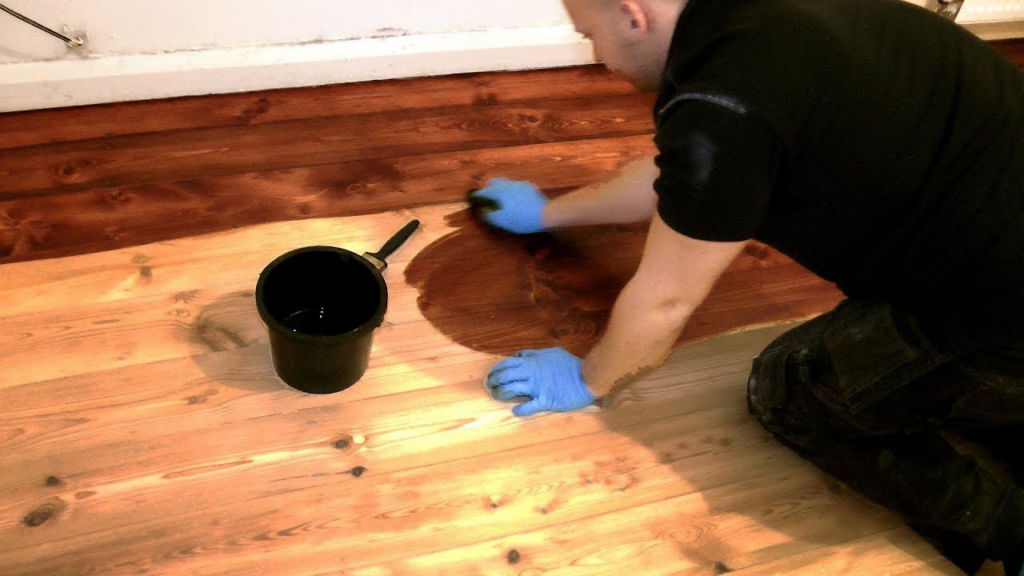 Laminate flooring is a type of flooring that consists of multiple layers of material bonded together. The top layer is a decorative layer that is visible when the floor is installed, while the bottom layer is a backing that provides stability and support. In between these two layers is a core layer made of either high-density fiberboard (HDF) or medium-density fiberboard (MDF). The core layer is usually engineered in a way that helps the flooring resist moisture, high temperatures, and insect damage.
Laminate flooring has become increasingly popular in recent years, as it provides an affordable alternative to more expensive hardwood floors. It can be installed over a variety of different subfloors, including concrete, plywood, and even existing hardwood floors. Laminate flooring is also relatively easy to install, which makes it a good option for do-it-yourselfers.
Can you stain laminate flooring
It is difficult to say whether or not you can stain laminate flooring, as the exact composition of this type of flooring can vary from one manufacturer to another. In general, most laminate flooring is designed to be resistant to moisture and other environmental factors, which may make it difficult for stains to penetrate through the top layer of the flooring. However, it is always best to check with the manufacturer of your particular flooring before attempting to stain it.
How to install laminate flooring
Installing laminate flooring is a relatively simple process that can be done by most do-it-yourselfers. The first step is to choose the type of flooring you would like to install. There are a number of different styles and colors of laminate flooring available, so it is important to select the one that best suits your needs. Once you have chosen the flooring you would like to install, you will need to purchase the necessary amount of material. Most laminate flooring comes in large, interlocking planks or tiles that can be easily laid over the subfloor.
Once you have purchased and measured your laminate flooring, you can begin the actual installation process. First, you will need to remove any existing carpet or other flooring material from the subfloor. You should then use a tape measure to mark where the flooring will need to be cut to fit your room. Once you have marked the cuts, use a fine-toothed saw or other cutting tool to make the necessary cuts.
Pros and cons of laminate flooring
There are many pros and cons to consider when deciding whether or not to install laminate flooring in your home. On the positive side, this type of flooring is affordable, durable, and easy to maintain. It also comes in a wide variety of colors and styles, so you can easily find a look that will suit your needs. On the negative side, laminate flooring can be damaged by moisture, high temperatures, and heavy furniture. It is also not as strong as hardwood floors, so it may dent or scratch more easily. Overall, laminate flooring is a good choice for many homes but it is important to weigh the pros and cons before making a final decision.
How to clean laminate floors
Cleaning laminate floors is relatively simple and can be done with a variety of different cleaners. Most laminate flooring comes with a special cleaning solution that can be used to remove dirt, dust, and other debris. For tough stains, you may need to use a stronger cleaner, such as white vinegar, ammonia, or liquid dish soap. To clean your laminate floors effectively, you should start by sweeping or vacuuming the surface to remove any large debris. Next, dampen a soft cloth with your chosen cleaner and gently wipe the surface of the flooring until it is clean. Finally, dry the floor thoroughly with another clean cloth or a paper towel. By following these steps, you can keep your laminate floors looking their best for many years to come.