Let's Discuss Some Common Bathroom Design Mistakes and Dilemmas About Size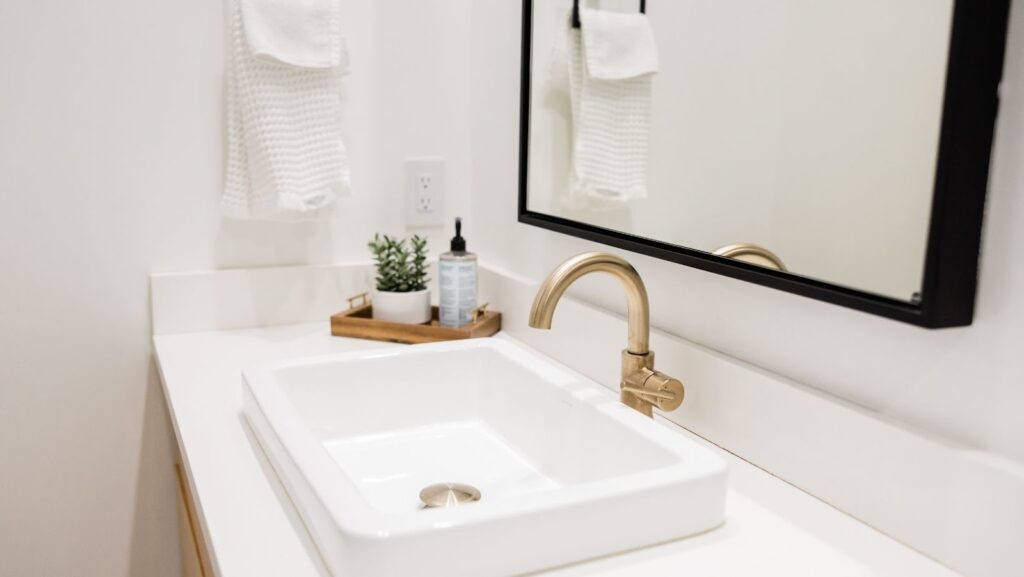 Designing a living area, bedroom, and kitchen can be more thrilling than a bathroom. Don't feel guilty if you approach this the same way. Most homeowners are conscious about building and decorating those other areas because family, friends, and guests take a good look at them first.
While they can be more interested in those corners, please remember their glance at the bathroom might be more unhurried than anticipated. They will make mental notes of everything without giving any hint. Plus, you want to spread love equally to every nook of the house. After all, this also belongs to you only and treats you to some of the most peaceful moments. Hence, attention to detail is necessary to convert your bathroom into a perfect haven.
The Common Mistakes With Bathroom Designs
Renovations are costly, regardless of the room or area you plan to revamp. That's why you want to be immediately alert about your selection. You have to decide on plenty of small and big features for bathrooms. Generally, smaller ones escape your notice because of a time crunch or more focus on the other side. For instance, many people need to remember to add a shelf or niche to store toiletries like soaps, shampoos, razors, etc. If you take care of them, your experience with this space will be much more convenient, if not unique.
The daily-use items must be within easy reach from your shower stall or tub. Keeping them on the floor or the side of the tub can look off. These can also be tripping hazards, especially when kept on the floor. As an afterthought, you can get a shower caddy or a wire basket to hold them. But if you make a built-in shelf during renovation time, you can save your additional cost.
Another vital feature is the towel rack. Everyone complains about its position or lack thereof, but this still doesn't earn the desired attention as much as it should. Most bathrooms either forget to incorporate or have them in the wrong place, making people walk from the shower to that spot with water dripping from their bodies. You can play safe by adding robe hooks close to the tub or shower, especially if there is a space issue.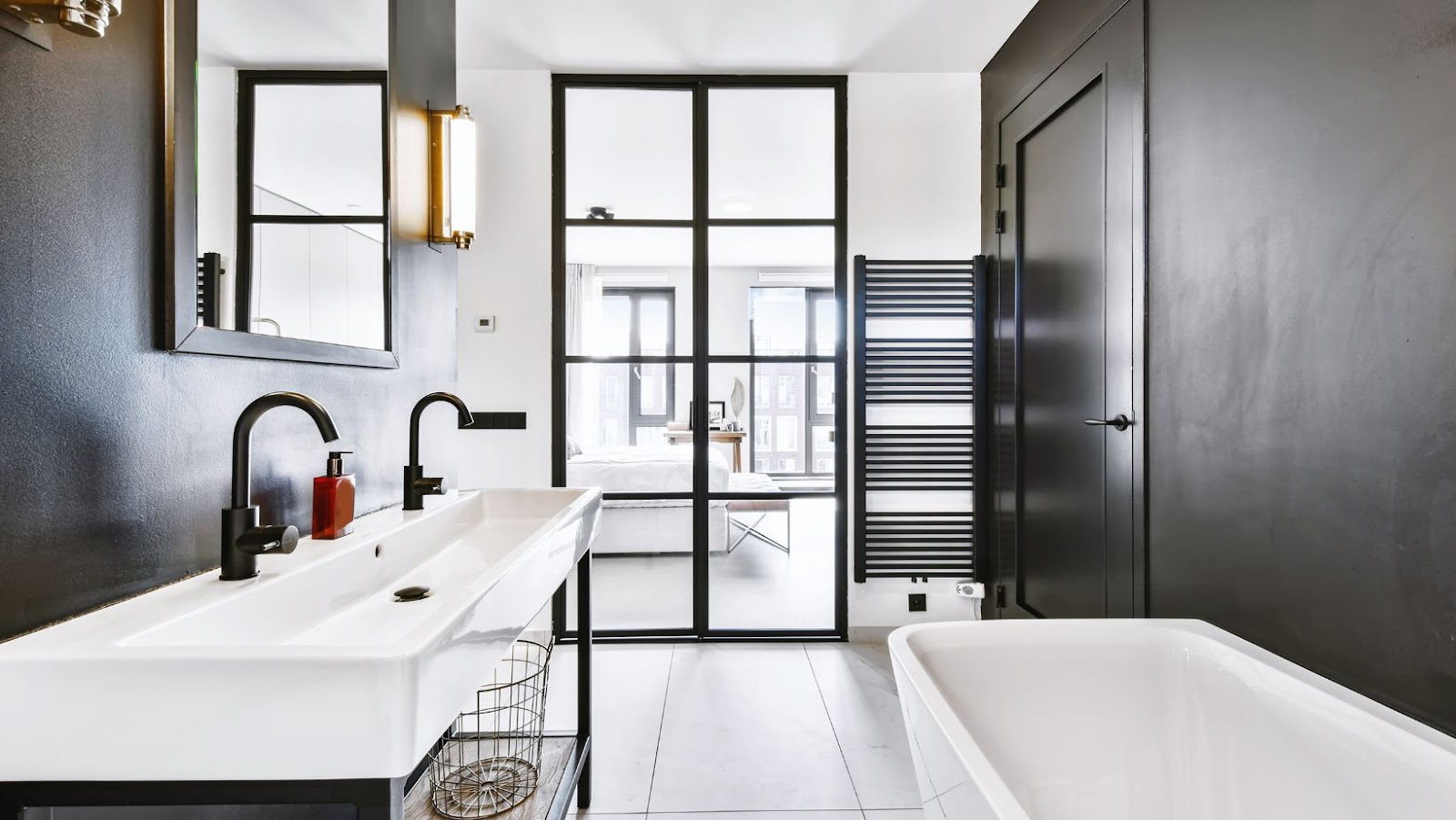 This one can be fascinating, but having enough power outlets in the bathroom is necessary. If you tour a ready home for purchase, you may overlook this aspect of the bathroom. But please remember you need them for your styling tools and electric toothbrush. A single outlet will not help. One more thing you want to check is the visibility of the toilet. People are least interested in the toilet. They don't want to see it, especially if they just need to wash their hands. So, choosing a safe position for your toilet is essential to keep it relatively hidden from view. One way to achieve this can be to place the sink close to the bathroom door. You can quickly get a sink to match your bathroom décor and create an excellent impression.
The Never-ending Bathroom Size Query
Let's address this now. You imagine your bathroom to be a specific size and shape, but it still doesn't feel right, making you question your decision. Many homeowners change their bathroom layout or size for these reasons. To avoid this hassle, know what bathroom you plan to build – a half bath, en suite, or something else. Consider your house type – townhouse, condo, apartment, or family home. These considerations will help you determine the suitable bathroom size for your needs. Apartments, townhomes, and condos usually accommodate 36-40 square feet of bathrooms. However, a large home can afford a 40-100 square feet bathroom. As per ADA requirements, they should be at least 56 inches deep and 60 inches wide. The fixtures should also have enough clearance between them.
These are average standards, but a bigger property can accommodate the spacious bathroom. Set the dimensions to estimate your budget and add the perfect design elements based on your personality and taste. However, remember that you also need to focus on granular-level details.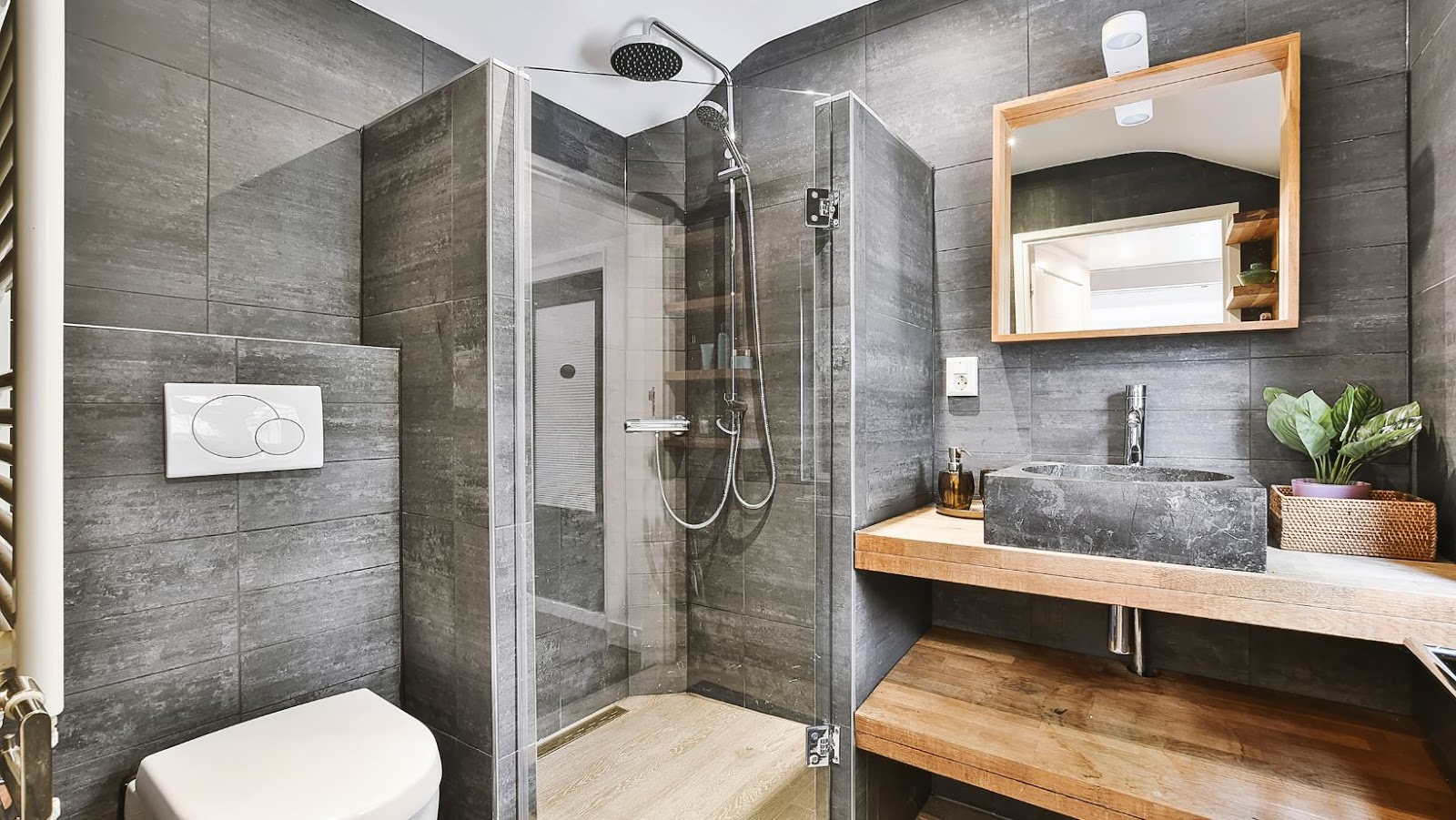 For instance, a complete bathroom will have a toilet, sink, and shower with/ without a tub. All these features need 36-40 square feet of flooring space. A half bath, including toilet and sink, can settle in 15-20 square feet of area. ADA bathrooms should have better functionality and space. They should provide enough clearance for people with mobility challenges. The experts say at least 60 inches of the free area should be available to allow the wheelchair to turn.
A few Critical Observations
Whether it comes to choosing a bathroom's size, design, or features, you need to factor in a couple of things. Suppose it's a kid's bathroom. You will want everything to be easily reachable for them. On the other hand, your requirements can be different if it's a guest bathroom. You know it will have only occasional use. Or, you may enjoy hosting parties at home, so there can be good footfall. For people with disability, you must be very sensitive about what you pick. They should not feel uneasy when using this area. The expectations change if two adults share the bathroom. And if you have a pet and plan to bathe it in the toilet, you will want to install pet-friendly fixtures.
It gets tricky when you have to accommodate everything without compromising the space.
There has to be a balance between the areas you use and save. It would help if you took a call on storage space and the choice of a standing shower/ an independent shower and tub/ a combo. These occupy the most flooring area, after all.
Perfection can be challenging, but analyzing your options from different angles helps you eliminate risks and flaws, allowing you to take a better shot at the best bathroom size and design. You don't have to stress about minor gaps when you cover most of the areas. You can happily adjust to them or ignore them. Consult your preferences with your interior designer because their experience and expertise can refine your choices.