Paint your ceiling to match the wall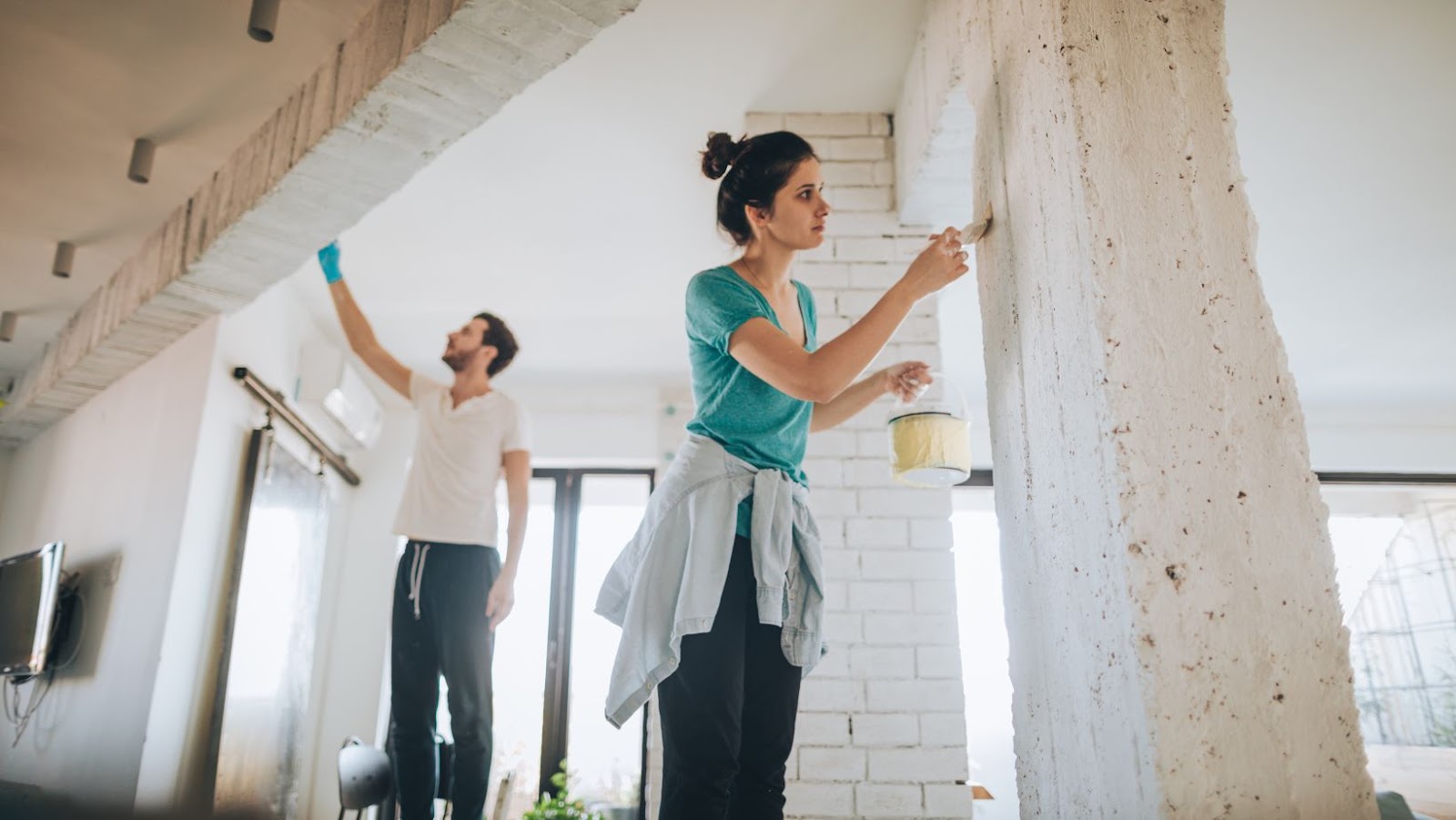 If you're ever considering painting your ceiling to match the wall, there are a few things you need to take into account. In this blog post, we'll go over the best ways to do it and some things you should avoid. We'll also provide some tips on how to make the process easier. So, if you're thinking of giving your ceiling a fresh coat of paint, keep reading!
What colors should you choose for your ceiling and walls
When choosing colors for your ceiling and walls, there are a few things to keep in mind. First, consider the overall mood you want to create in the space. If you want a calm and relaxing atmosphere, stick to cool colors like blue or green. If you want a more energetic feel, opt for warmer shades like red or orange.
You should also take into account the existing furniture and decor in the room. If you have a lot of dark pieces, you might want to paint the walls a lighter color to brighten up the space. Conversely, if your furniture is on the lighter side, a darker shade on the walls can help create a cozy and intimate feeling. Ultimately, it's important to experiment with different color combinations until you find something that works for you.
How to paint your ceiling without making a mess
First, make sure that the room is well-ventilated. Open all the windows and doors to let fresh air in and help the paint fumes to dissipate. Next, lay down some drop cloths or plastic sheeting to protect your floor from drips and spills. When you're ready to start painting, use a brush or roller with an extension pole to reach the ceiling without step ladders or scaffolding. And finally, don't forget to clean up afterwards! Put all your equipment away and dispose of any leftover paint according to local regulations. With a little planning and care, you can paint your ceiling without making a big mess.
Tips for painting ceilings that will make the process easier
Painting ceilings can be a daunting task, especially if you're working in a large room. However, there are a few simple tips that can make the process easier. First, start by painting the edges of the ceiling, using a brush or roller to apply paint to the corners and around any crown molding. Once the edges are complete, fill in the rest of the ceiling with a roller. For best results, use an extension pole to reach the center of the ceiling without having to climb up on a ladder. When painting ceilings, it's also important to use the right type of paint. A semi-gloss or high-gloss paint will help to reflect light and make imperfections less visible. With these tips in mind, painting your ceiling will be quick and easy.
ceiling paint vs wall paint
You may not think twice about using the same paint on your walls and ceiling, but there are actually some key differences between these two types of paint. For one thing, ceiling paint is often times more reflective than wall paint, which can help to brighten up a room. Additionally, ceiling paint is typically tougher and more durable than wall paint, as it needs to be able to withstand cleaning and scrubbing.
Finally, ceiling paint is usually white or off-white in color, while wall paint comes in a wide range of colors. So, when choosing paint for your next project, be sure to select the right type of paint for each surface.