Start decorating your bay window right now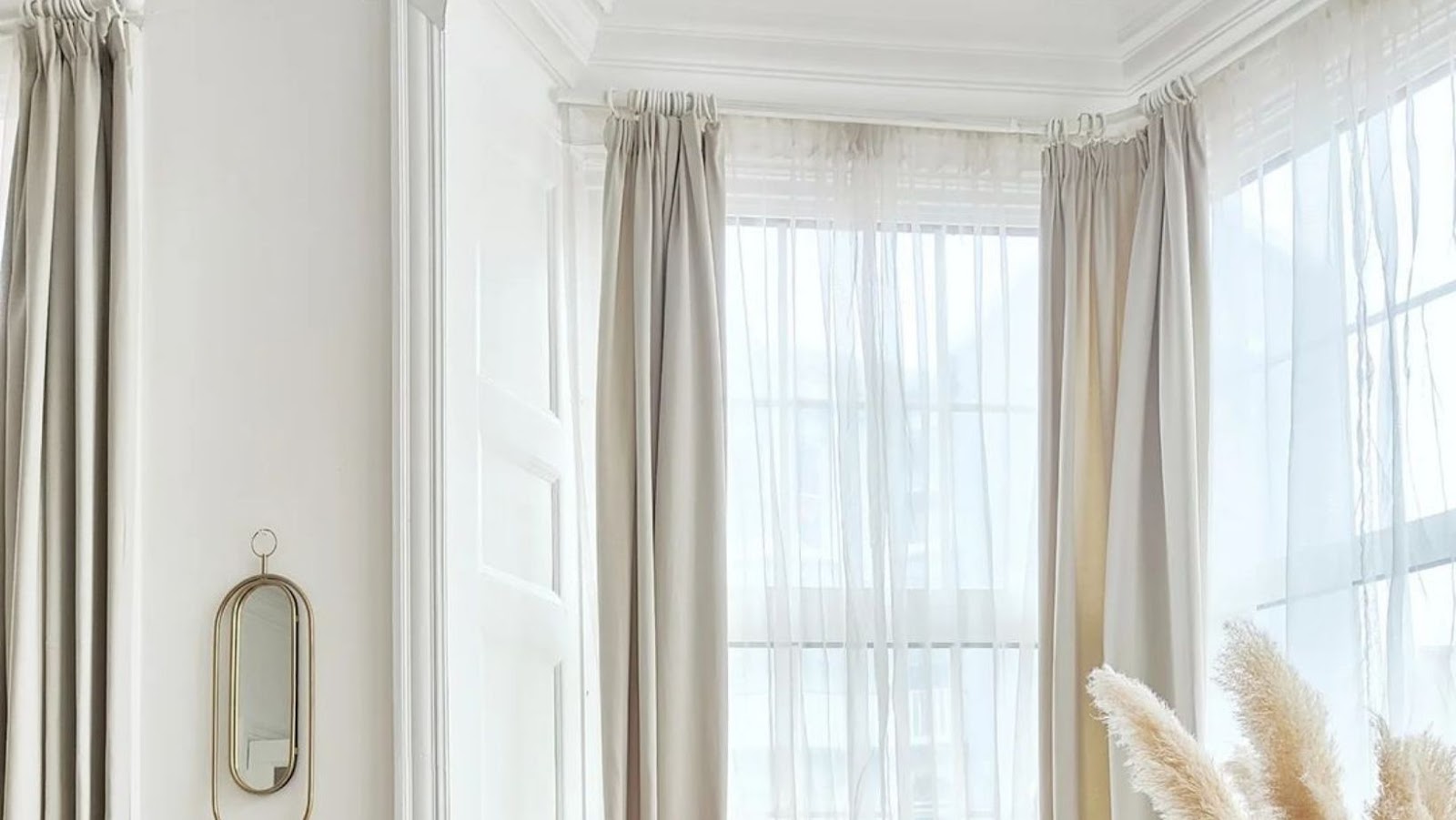 Your bay window is the perfect place to add some holiday cheer! Decorate it with garlands, lights, and other festive items to make your home feel extra cozy this winter.
How to decorate a bay window
Follow these tips to get started:
Choose your decorations. Consider what kind of look you're going for before you start shopping for or making decorations. Traditional holiday colors like red and green look great in a bay window, but you can also get creative with other colors and themes.
Make a plan. Once you know what you want to put in your bay window, sketch out a rough plan of where everything will go. This will help you avoid crowded or cluttered spaces.
Hang garlands and lights first. These are usually the largest and heaviest decorations, so it's best to get them in place before you add anything else. Once they're up, you can fill in the space with smaller items like figurines, ornaments, and candles.
Have fun! This is your chance to get creative and really show off your holiday spirit. So go all out and enjoy the process.
The benefits of having a bay window in your home
Bay windows are not only aesthetically pleasing, but they also come with a number of practical benefits. Here are a few reasons why you should consider adding a bay window to your home:
They let in more light. Bay windows are typically larger than other types of windows, which means they let in more natural light. This can brighten up your home and make it feel more open and airy.
They provide extra space. Bay windows also create a small alcove in your room, which can be used as additional storage or display space.
They can save you money. Because they let in more light, bay windows can help reduce your energy costs by keeping your home cooler in the summer and warmer in the winter.
They can increase your home's value. Bay windows are a desirable feature in many homes, so if you ever decide to sell, they could help increase your home's resale value.
Bay window ideas for your home
Whether you're decorating for the holidays or just looking for a new way to refresh your space, there are endless possibilities when it comes to bay window decor. Here are a few ideas to get you started:
Hang curtains or drapes. Curtains can add color, pattern, and texture to your bay window, and they can be used to control the amount of light that comes in.
Add a window seat. A window seat is a great way to make use of your bay window's extra space. Not only will it provide a cozy spot to curl up with a book, but it can also be used for extra storage.
Place a potted plant. A potted plant is a simple way to add a touch of nature to your space. Choose a plant that thrives in bright, indirect light for best results.
Install shelves. Shelves are a great way to display collectibles, books, or other items in your bay window. You can either build them yourself or purchase ready-made shelves at a home improvement store.
Hang art. Artwork is a great way to personalize your space and make it feel more like your own. Choose pieces that complement the style of your home and reflect your taste.
Bay windows are a beautiful addition to any home, and there are endless ways to decorate them. With a little imagination and creativity, you can transform your bay window into the perfect spot to enjoy the views of your home.