The Most Durable Tile Flooring For Your Home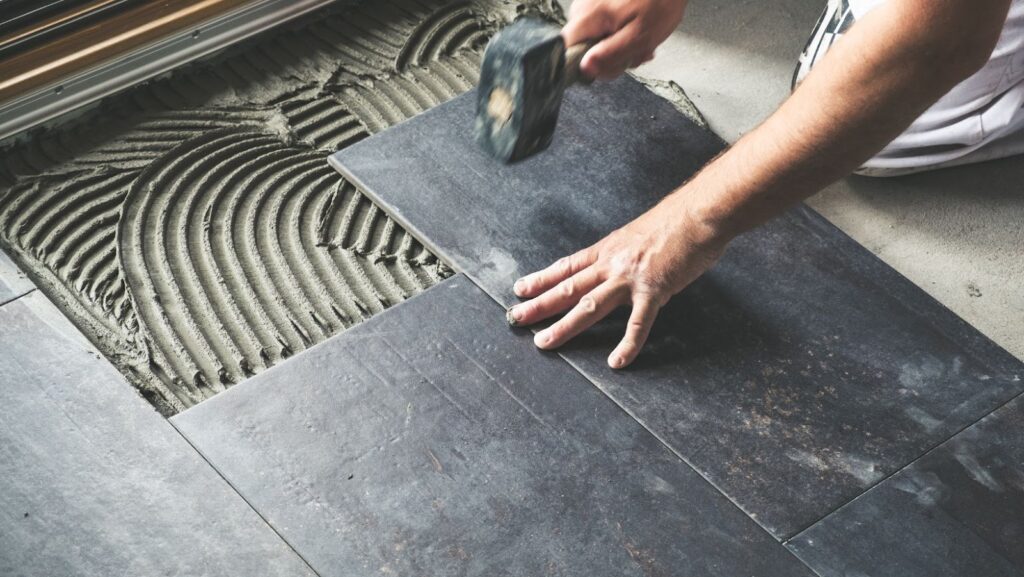 A lot of the flooring covering industry is centered around selling tiles. And while there are many benefits to using tile for floors, it isn't always a straightforward task to install on your own.
In order for you to successfully install your own tiles, there are certain tools and knowledge that need to be utilized when doing so. In this article, we'll guide you through everything you need to know about tiling a floor, from the tools needed to install them, to the different types of tiles available on the market.
How to remove tile floor
The first step in tiling a floor is to remove any existing flooring from the area where you will be installing your tiles. This may involve removing carpet, vinyl, or wood flooring, depending on what type of material is currently covering your floors.
To remove tile flooring, you will need to use a hammer and chisel to break up the tiles into smaller pieces. You may also need an electric sander if there are any tough glue or adhesive residue still left on the floor. When all of the tile is removed, you can begin installing your new tiles using a level and wet saw to make precise cuts as needed.
How to choose the right tile for your flooring project
There are many different types of tiles available on the market, so it's important to choose the right type for your project. For instance, ceramic and porcelain tiles are popular choices for flooring because they are durable and easy to clean. However, they can be more expensive than other options.
If you're looking for a more affordable option, there are also many types of vinyl and laminate tiles that can be used for flooring projects. These options may not offer the same level of durability as ceramic or porcelain, but they are a cheaper alternative that is still suitable for most homes.
The different types of tile flooring available on the market today
No matter what type of tile you choose, it's important to select the right size and shape for your project. Tiles come in a variety of sizes, from small mosaic tiles to large format tiles.
Smaller mosaic tiles are typically used for backsplashes or accent walls, while larger format tiles are better suited for flooring projects. For example, hexagonal tiles are a popular choice for flooring because they create a unique pattern that is not commonly used in homes.
How to install tile flooring in your home
Installing tile flooring in your home is a relatively easy process, but it's important to follow the correct steps to ensure that your floors are installed properly. To begin, you'll need to spread a layer of mortar on the floor using a notched trowel. Then, you can start laying your tiles in the mortar, making sure to evenly space them as you go. When you have finished laying your tiles, it's important to let the mortar dry completely before walking on the floor or using any type of furniture over it.
To learn more about tiling floors and other types of home flooring projects, be sure to check out our blog for advice and tips from industry experts. As you can see, there are many different factors that need to be considered when it comes to tiling a floor. By following the steps outlined above and choosing the right type of tile for your project, you can successfully install tile flooring in your home without having to hire a professional contractor.
The best way to care for your tile flooring so that it lasts for many years
To ensure that your tile flooring lasts for many years, it's important to care for it properly. For instance, ceramic and porcelain tiles should be sealed every few years to prevent staining and damage. In addition, you should sweep and mop your floors regularly to remove dirt and debris.
If you have any questions about caring for your tile flooring, be sure to consult with a professional contractor or flooring specialist. With the proper care and maintenance, your tile floors can last for many years without needing to be replaced.