Who Should I Hire for a Bathroom Remodel?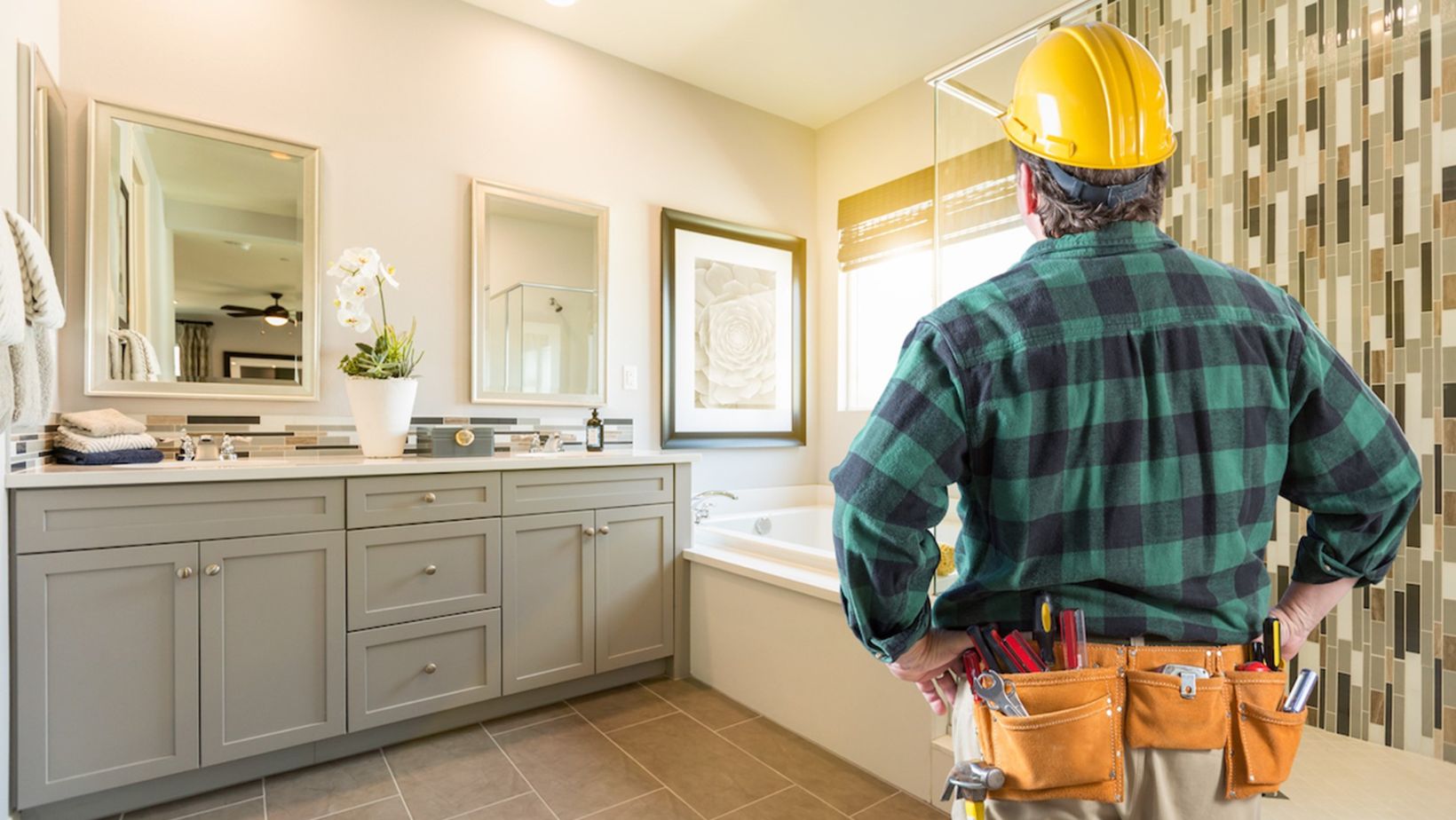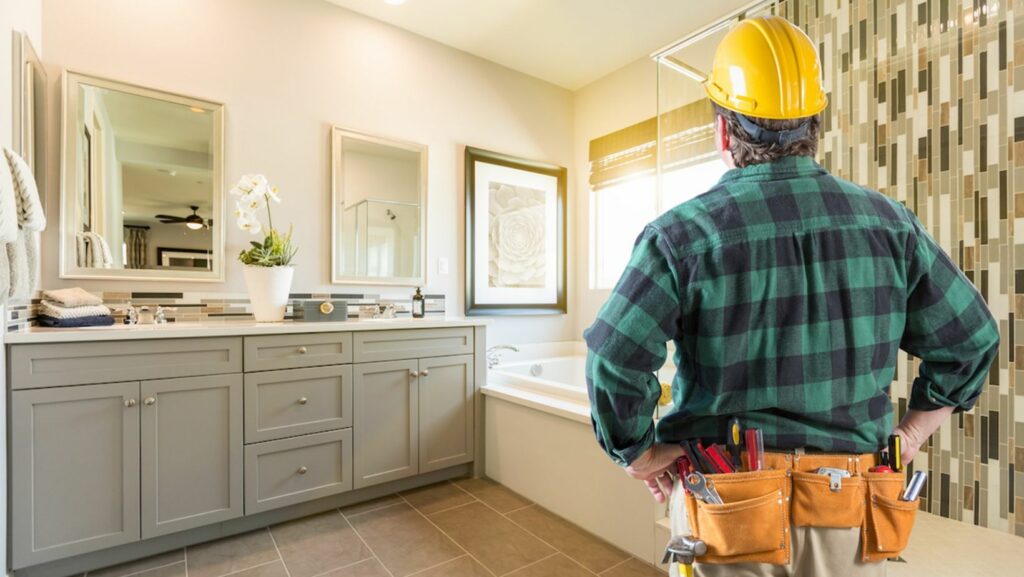 When it comes to home improvement projects, few are as rewarding as a bathroom remodel. A well-designed and beautifully renovated bathroom can not only enhance your daily living experience but also add significant value to your home. Whether you're looking to update your bathroom's look or increase its functionality, hiring a professional contractor with bathroom remodeling experience is essential for a successful and stress-free project.
A bathroom remodel involves a wide range of tasks, from plumbing and electrical work to tile installation and cabinetry. Taking on such a project without the necessary experience and expertise can lead to costly mistakes and subpar results.
Here are some compelling reasons why you should consider hiring a professional contractor for your bathroom remodel:
Expertise and Experience
One of the primary advantages of hiring a professional contractor for your bathroom is their expertise and experience in the field. A contractor who specializes in bathroom remodels will bring a wealth of knowledge and understanding to the table. They have likely worked on numerous projects, honing their skills and knowledge of what works best in different situations. They have enough experience to handle a remodel's routine and unusual tasks.
Bathroom renovations involve intricate plumbing, electrical, and structural work, and a seasoned contractor possesses the necessary knowledge and skills to handle these tasks efficiently. Their expertise enables them to address complex challenges and deliver high-quality results efficiently.
Design Assistance
A bathroom remodel is not just about functional upgrades; it's a golden opportunity to enhance the aesthetics and ambiance of the space. Professional contractors often have a keen eye for design and can offer valuable insights and suggestions to elevate your bathroom's appearance. From selecting a suitable color scheme to choosing fixtures that complement the overall style, their guidance can transform your bathroom into a truly stunning retreat.
Access to Quality Materials
A reputable contractor has access to a wide range of high-quality materials and resources, which can significantly impact the outcome of your bathroom remodel. They work closely with suppliers, allowing them to obtain premium materials at competitive prices.
Additionally, contractors often establish relationships with subcontractors, ensuring that skilled professionals do the work. This access to resources guarantees that your bathroom remodel not only looks impressive but also stands the test of time.
Time and Cost Efficiency
Completing a bathroom remodel can be time-consuming, especially for those without experience in construction and renovation work. A skilled contractor can significantly reduce the project timeline by efficiently managing all aspects of the remodel. They coordinate with subcontractors, schedule tasks strategically, and ensure the project progresses without unnecessary delays. Working with a professional contractor means your new bathroom will be ready for use sooner, allowing you to enjoy your upgraded space promptly.
While some homeowners may believe that a DIY approach to bathroom remodeling will save money, it can often lead to costly mistakes and repairs. Some of these costly repairs could come down the line, with unseen damage done that only shows long after the remodel is done.
Hiring a professional contractor can result in cost-effective solutions. Contractors can accurately estimate project costs, including materials and labor, which helps you avoid unexpected expenses. Moreover, their expertise allows them to optimize the budget and find creative ways to achieve your desired results without compromising quality.
Building Code Compliance
Bathroom remodeling often involves alterations to the plumbing and electrical systems, which must comply with local building codes and regulations. A professional contractor is well-versed in these requirements and can ensure that all work is carried out in adherence to the necessary codes. They also handle the paperwork for obtaining permits, sparing you from the hassle and ensuring that the project proceeds smoothly and legally.
The Benefits of Choosing a Local Contractor
When it comes to selecting a contractor for your bathroom remodel, choosing one near your location can offer several advantages:
Stress Reduction and Peace of Mind
Undergoing a bathroom remodel can be a stressful experience, especially for homeowners without prior renovation knowledge.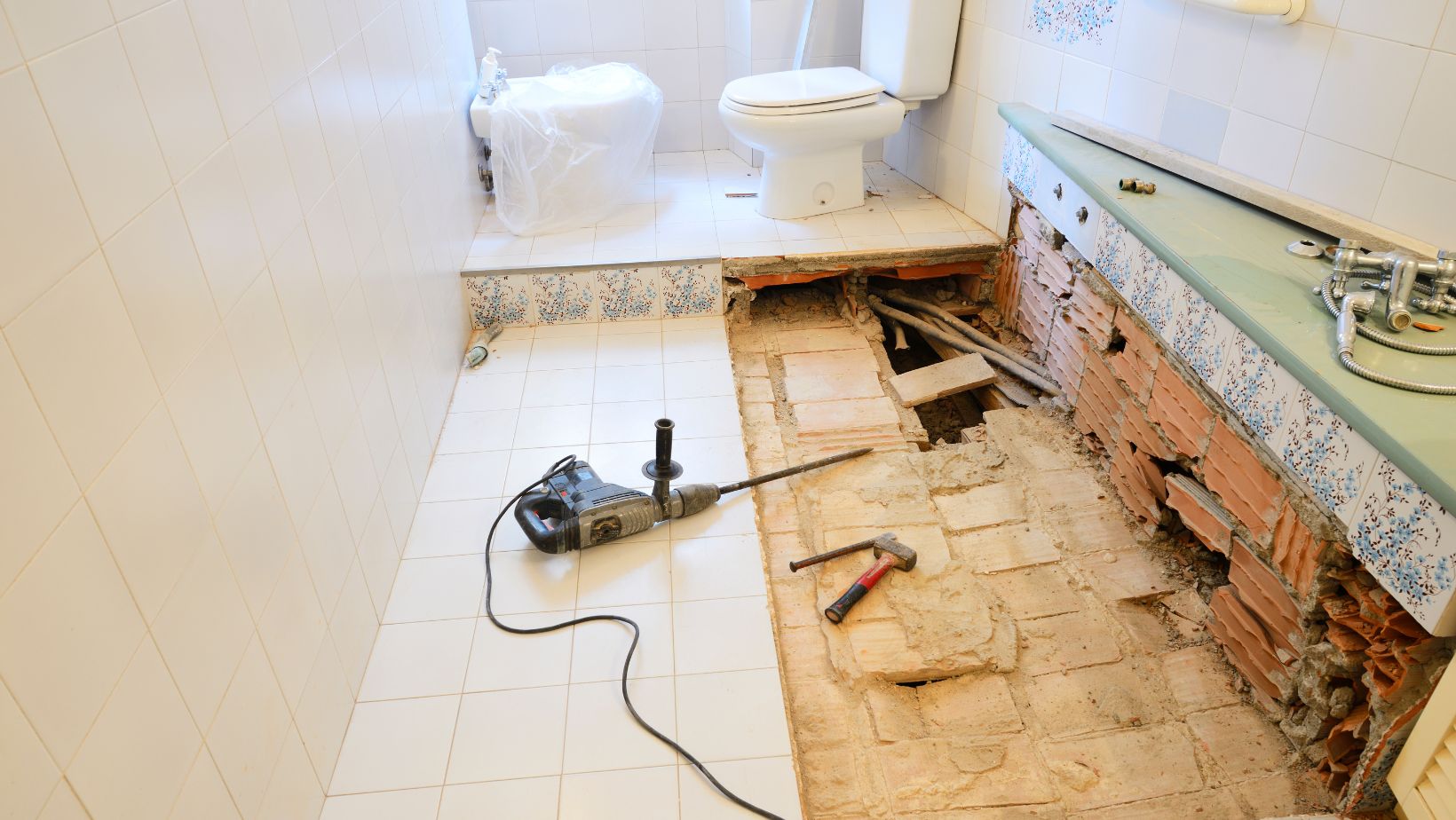 Hiring a professional contractor alleviates this burden, as they take responsibility for the entire project, from planning to execution.
Familiarity with Local Building Regulations
Local contractors are well-acquainted with your area's specific building codes and regulations. They know how to obtain the required permits and navigate the local bureaucracy, saving time and potential headaches.
Easy Accessibility
Working with a local contractor means they can quickly visit your home for consultations and assessments and address any concerns that may arise during the project. This accessibility fosters better communication and a smoother renovation process.
Established Reputation
Local contractors often rely heavily on word-of-mouth referrals, which means they have a vested interest in providing top-notch service to maintain their reputation in the community. You can easily research their previous projects and read customer reviews to assess their credibility.
Supporting the Local Economy
Hiring a local contractor helps support your community's economy and ensures your hard-earned money stays within the region.
Prompt Response to Emergencies
In the rare event of an issue after the remodel, contractors for a bathroom remodel near you can respond quickly to address any concerns, thanks to their proximity.
A bathroom remodel is an investment that can significantly enhance the comfort and value of your home. To ensure a successful project and the best possible outcome, hiring a professional contractor with bathroom remodeling experience is crucial. Their expertise, access to quality materials, and design assistance can make all the difference in achieving the bathroom of your dreams. Additionally, opting for a local contractor offers added benefits, including familiarity with local regulations, accessibility, and the support of your community's economy.
If you are ready to embark on your bathroom remodeling journey, consider hiring a trusted contractor like JMG Contracting. With their experience, professionalism, and commitment to excellence, you can transform your bathroom into a stunning and functional space that you'll love for years to come.