Get your dream kitchen island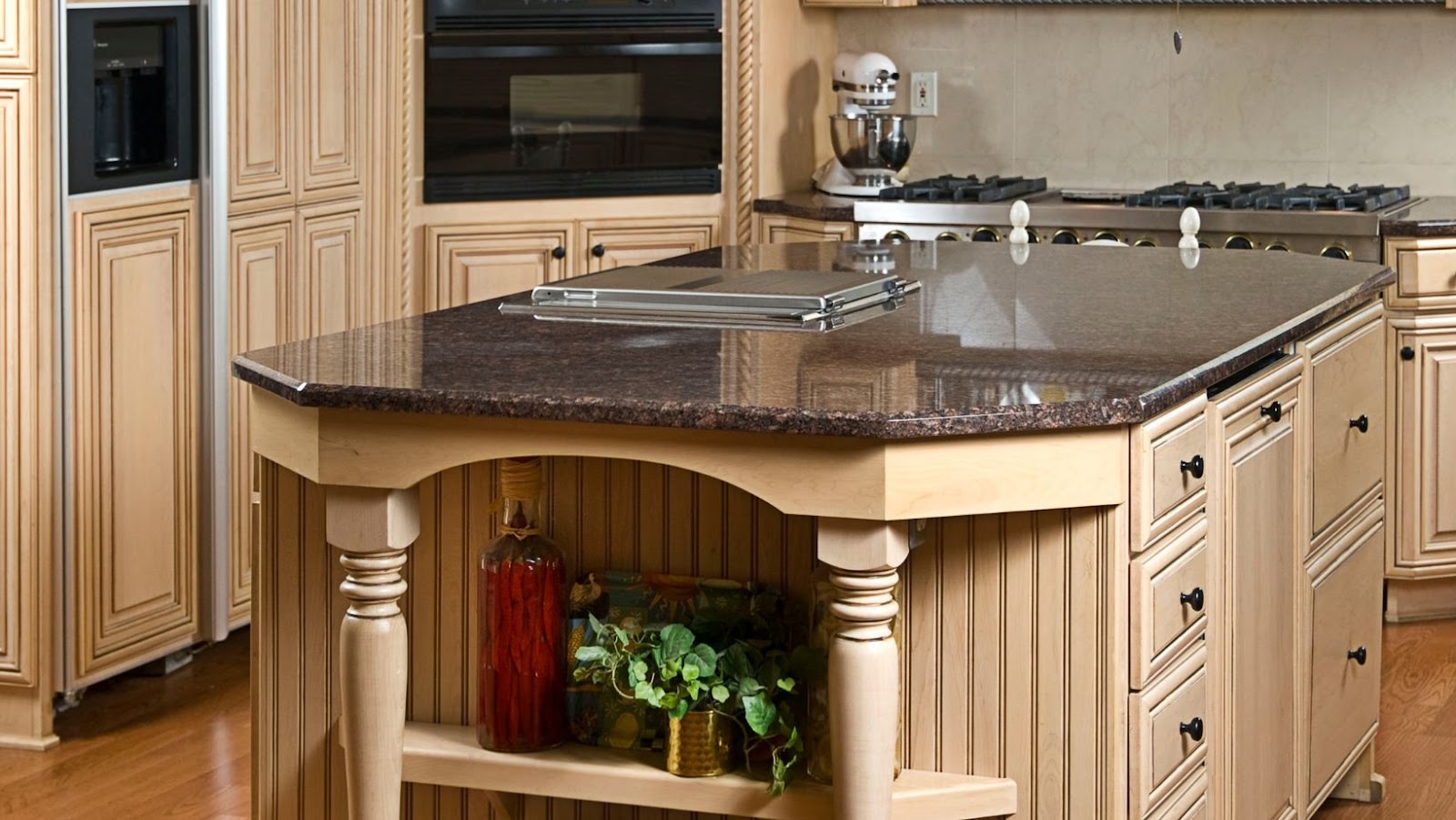 Is it time to get the kitchen island you always wanted? Well, then you're in luck because we are going to tell you everything there is to know about buying a kitchen island and all the different styles that exist, as well as how much they cost. So, sit down and buckle up!
Things to consider when choosing a kitchen island
The first thing you need to decide is what you want your kitchen island to be used for. Do you want it to be a place where you can prep meals? Or do you want it to be more of a seating area where family and friends can gather? Once you know how you want to use your kitchen island, then you can start looking at the different styles that exist.
You'll need to decide on is the type of material that your kitchen island should be made out of. This can include wood, marble or even stainless steel depending on what you think looks best and is most durable. You'll want to dicuss this with your partner or family so that everyone is on the same page.
Another thing to consider when choosing a kitchen island is what kind of countertop you want. You can choose from a range of materials here as well, such as granite, marble or even butcher block! Again, it's important to make sure that everyone ino some research into all of these materials so that you know exactly what you're getting.
Once you have all of this figured out, the last step is to actually find a kitchen island that fits your needs and budget. To do this, you'll want to go online and start comparing different options and prices. You can even check in-store as well if you're looking for something specific!
How much does a kitchen island cost
Now that you know all the different things to consider when choosing a kitchen island, let's talk about how much they actually cost. Kitchen islands can range anywhere from $100 to $5,000 or more depending on the size, style and materials used.
For example, a basic kitchen island that is made out of wood and has a few shelves for storage might cost around $100. On the other hand, a more luxurious option like a marble countertop kitchen island with built-in cabinets and drawers could cost upwards of $5,000.
As you can see, there is quite a range when it comes to the cost of kitchen islands. It all depends on what you're looking for and how much you're willing to spend. We suggest doing some research beforehand so that you have an idea of what you want and how much it might cost.
How to save money on a kitchen island
If you're on a tight budget, then there are certain things you can do to help keep costs down. For example, you may want to look for used kitchen islands in online classifieds or at garage sales instead of buying new. You could also consider building one yourself if you have some handyman skills!
Another great way to save money on a kitchen island is to look for sales or discounts at home improvement stores. This is especially true during the holidays when many stores offer deep discounts on furniture and home decor.
So, there you have it! Now you know everything there is to know about kitchen islands, from how to choose one that's right for you to how much they actually cost.
A kitchen island can be a great addition to any home, but it's important to do your research before making a purchase. Consider the style, materials and cost of different options so that you can find the perfect one for your needs. And don't forget to shop around for sales and discounts so that you can save money on your new kitchen island!