Refinishing wood flooring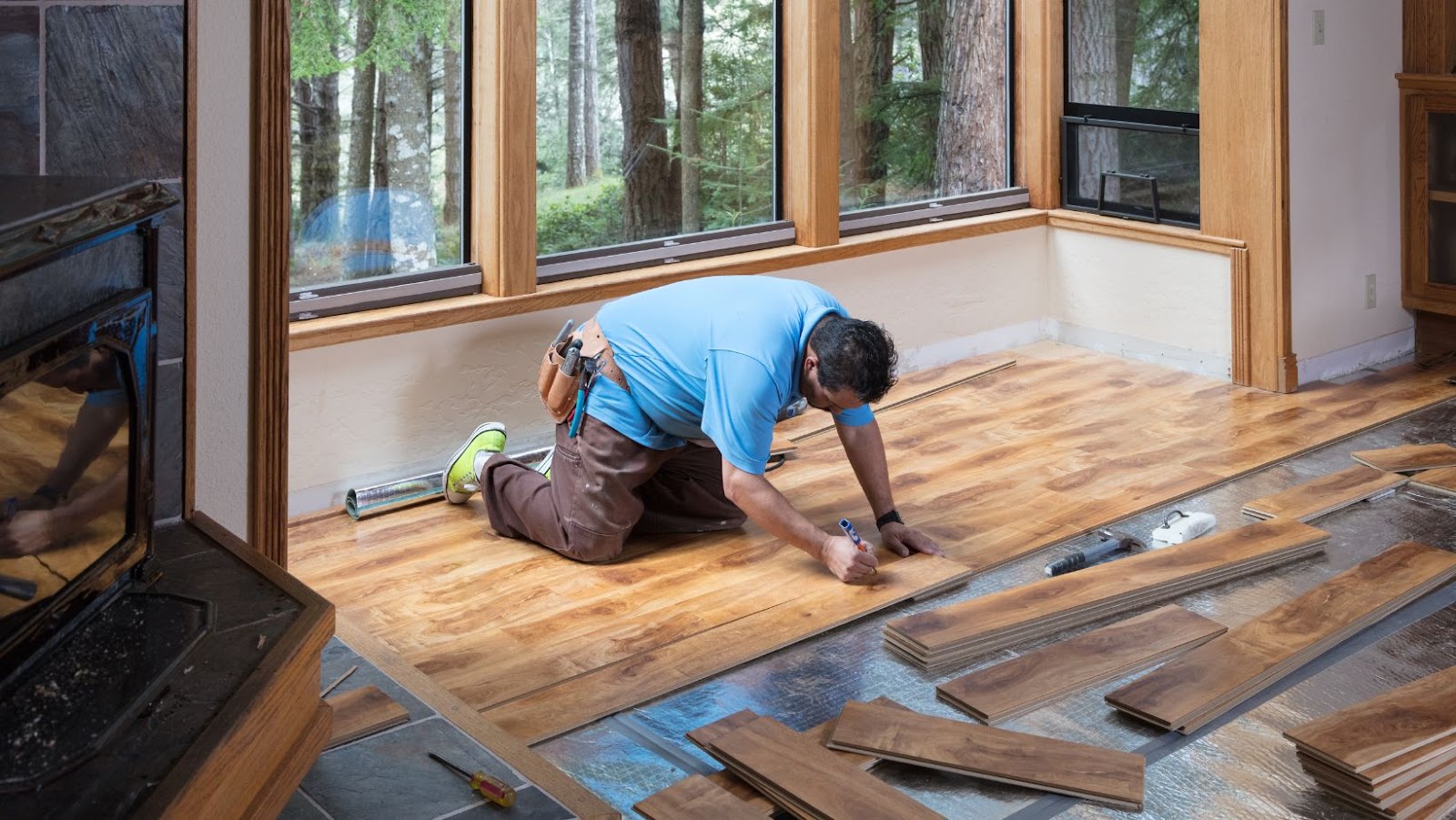 Wood flooring is a beautiful and timeless addition to any home, but it can be expensive to install. Fortunately, there are ways to refinish wood flooring without spending a fortune. In this blog post, we will explore some of the best methods for refinishing your wood flooring on a budget. Read on to learn more!
What is wood floor refinishing and how does it work
Wood floor refinishing is a process of renewing the look of your wood floors by sanding down the top layer and adding a new finish. The goal is to remove any scratched, dented, or damaged areas and give the floor a fresh, new appearance. The first step is to remove all of the furniture from the room and cover any doorways or vents with plastic to prevent dust from spreading. Next, the floor is sanded with progressively finer grits of sandpaper until it is smooth.
Once the sanding is complete, any gaps or cracks are filled in with putty or wood filler. Finally, a new finish is applied. This can be done with either a varnish, stain, or wax. The entire process usually takes several days to complete. Wood floor refinishing can dramatically improve the look of your home and increase its value.
The benefits of refinishing your wood floors
Many homeowners choose to refinish their wood floors at some point, and there are several benefits to doing so. One advantage is that it can help to restore the floors to their original beauty. Over time, floors can become scratched, stained, and dulled from everyday wear and tear. Refinishing can remove these imperfections and give the floors a fresh, new look. Another benefit of refinishing is that it can help to extend the life of the floors. By protecting the wood from further damage, refinishing can add years to the lifespan of the floors.
And finally, refinishing is a relatively affordable way to update your home's appearance. When compared to other home improvement projects, refinishing your wood floors is a relatively inexpensive way to make a big impact. For all these reasons, refinishing your wood floors is definitely worth considering.
how long does it take to refinish hardwood floors
Refinishing hardwood floors is a great way to give your home a fresh, new look. But how long does the process take? The answer depends on a few factors, including the size of your floor and the type of finish you choose. If you have a small floor and opt for a simple varnish or stain, the job can be done in just a few hours. However, if you have a large floor or want a more durable finish, such as polyurethane, the job will take longer. In general, it takes about two days to refinish an average-sized room with polyurethane. So if you're planning to refinish your floors, be sure to give yourself enough time to get the job done right.
The cost of refinishing your wood floors
You may be thinking about refinishing your wood floors to give them a fresh new look. But before you begin, it's important to consider the cost of the project. Refinishing wood floors is not a cheap undertaking. The cost will depend on the size of your floor, the type of wood, and the condition of the existing finish. You will also need to factor in the cost of renting or purchasing the necessary equipment.
With all of these factors to consider, it's no wonder that many homeowners choose to hire a professional to handle the job. However, if you're willing to put in the time and effort, refinishing your wood floors can be a very rewarding experience. Not only will you save money, but you'll also get to enjoy the satisfaction of a job well done.