Make your countertops stand out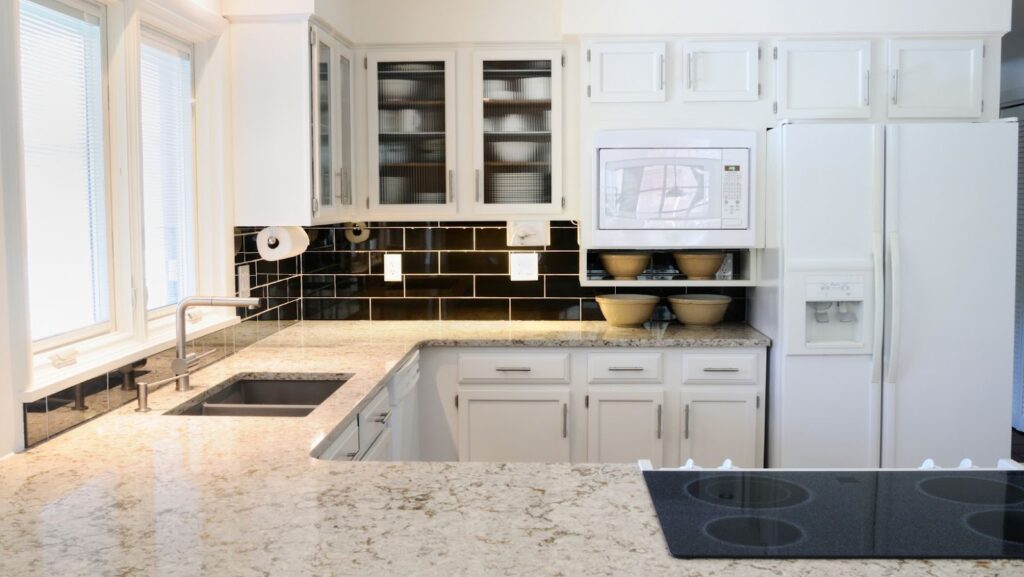 As one of the most visible and important features in any kitchen, countertops play a major role in both function and aesthetics. When selecting new countertops, it's important to keep both practicality and style in mind.
In this article, we'll break down everything you need to know about countertops, from the different materials available to the most popular trends.
What is countertops
Countertops are the flat, hard surfaces that cover the worktops or other sections of a kitchen. They can be made from a variety of materials, such as granite, marble, wood, laminate, and concrete. Each material offers its own set of advantages and disadvantages in terms of appearance, style, durability, and price.
When choosing a new countertop material, it's important to consider your needs and preferences along with the overall style of your kitchen. Factors such as cost, durability, maintenance requirements, and appearance will all play an important role in determining which material is best for you.
What are the different types of countertops
There are several different types of countertops available, which can be generally broken down into three main categories: natural materials, artificial materials, and solid surfaces.
Natural materials include granite, marble, limestone, soapstone, and wood. These types of countertops offer a natural elegance and beauty that is hard to beat. However, they are typically more expensive and require higher levels of maintenance.
Artificial materials, such as laminate and tile, are generally made from synthetic resins or other man-made materials. While they are typically less expensive than natural materials, artificial countertops can be prone to scratching or staining over time.
Solid surfaces are a newer type of material that is made from a mixture of resin and natural materials, such as crushed stone or quartz. These types of countertops offer the aesthetics and durability of natural materials while also being more affordable.
Overall, the best type of countertop will depend on your specific needs and preferences. To find the right one for your kitchen, it's important to consult with a professional kitchen designer or contractor.
Marble vs granite countertops
Both are popular choices, offering beautiful aesthetics and durability that can withstand heavy use and wear over time. However, there are some key differences between the two materials that should be considered when making this decision. Marble is a natural stone that is quarried from the earth and typically features a beautiful, veined appearance. Due to its luxurious look and feel, marble is often considered to be one of the most elegant countertop materials available. However, it can also be quite expensive and requires regular cleaning and sealing to keep it looking its best.
Granite is another popular natural stone option that is also quite durable. It is typically less expensive than marble and comes in a wide variety of colors and patterns. Unlike marble, granite is not as susceptible to staining and does not require as much maintenance. When it comes to choosing between marble and granite countertops, the best decision will ultimately come down to your specific preferences and needs. Both can be great options for any kitchen, but it is important to carefully consider all of the pros and cons before making a final decision.
How to care for your countertops
The care and maintenance requirements for different countertop materials can vary significantly, so it's important to understand what is required to keep your investment looking its best. Natural stone countertops, such as marble or granite, should be cleaned with a mild detergent and water on a regular basis. In addition, these types of materials will likely require periodic sealing to prevent staining and other damage.
Artificial materials, such as laminate or tile, typically require less maintenance than natural stone countertops. However, they may be more prone to scratching or staining over time. To care for these types of countertops, it's important to use a soft cloth and mild cleaning solution. No matter what type of countertop you have in your kitchen, it's important to follow the proper care and maintenance guidelines to keep it looking its best.