Renovating Your Laundry Service Shop: Strategies to Attract More Customers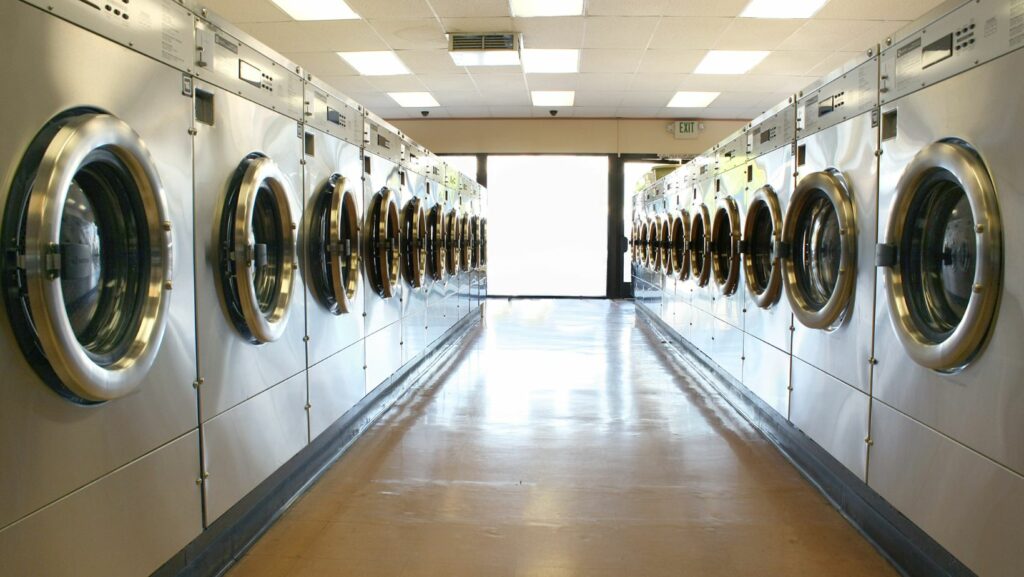 Renovating a laundry service shop can significantly enhance its appeal and attract a larger customer base. By focusing on improving the layout, upgrading equipment, enhancing the ambience, offering additional services, prioritizing customer comfort, implementing loyalty programs, and improving communication and marketing, your laundry service shop can become a thriving business.
Creating a Welcoming And Functional Layout
A key aspect of renovating your laundry service shop is to create a welcoming and functional layout that makes it easy for customers to navigate and use your services. A spacious and well-organized layout is crucial to accommodate multiple customers efficiently. Consider the following:
Designing a spacious and organized layout. Ensure that there is ample room for customers to move around comfortably. Avoid clutter and provide clear pathways between machines and workstations.
Arranging machines and workstations. Place your washing machines, dryers, and ironing facilities logically and conveniently. Group similar machines together and provide clear signage to guide customers.
Including comfortable seating areas. Create dedicated seating areas for customers to wait or work while their laundry is done. Provide comfortable seating options such as chairs, benches, or even a small lounge area where customers can relax.
Upgrading Your Equipment
Investing in modern and energy-efficient equipment improves the efficiency of your laundry service shop and enhances its attractiveness to customers. Consider the following upgrades:
Modern washing machines, dryers, and ironing facilities. Upgrade to newer models with advanced features and improved performance. Energy-efficient machines not only save costs, but also convey your commitment to sustainability.
Commercial-sized machines. Consider adding commercial-sized machines to accommodate larger loads. This can attract businesses, organizations, or individuals with bulk laundry needs.
Digital displays. Install digital displays showing each machine cycle's remaining time. This feature allows customers to plan their time effectively and eliminates the need for constant monitoring.
Enhancing The Ambience
Creating a pleasant and inviting ambience in your laundry service shop can greatly enhance the customer experience. Pay attention to the following aspects:
Color scheme. Choose a clean, bright color scheme that reflects cleanliness and professionalism. Lighter shades can make the space feel more open and fresh.

Lighting. Install proper lighting to create a well-lit environment. Adequate lighting ensures safety and contributes to a more welcoming atmosphere.
Greenery and plants. Add some greenery or plants to bring a touch of freshness to your laundry service shop. Plants improve air quality and create a soothing and inviting atmosphere.
Offering Additional Services
Expanding your range of services can attract a wider customer base and increase customer loyalty. Consider the following options:
Dry cleaning, shoe repair, or alterations. Consider incorporating these additional services into your laundry service shop. You do not have to take a walk to the dry cleaner nearby. This allows customers to take care of multiple needs in one place conveniently.
Dedicated drop-off and pick-up space. Create a dedicated area for customers to drop off and pick up their laundry. This ensures a smooth and efficient process, improving overall customer satisfaction.
Self-service options. Some customers prefer to handle their laundry themselves. Offer self-service laundry options with instructions and guidelines for those who prefer a more hands-on approach.
Focusing on Customer Comfort
Prioritizing customer comfort is crucial in attracting and retaining customers. Create an environment that makes customers feel valued and at ease. Consider the following:
Free Wi-Fi access and charging stations. Provide free Wi-Fi access for customers to browse the internet or work while waiting. Install charging stations so that customers can charge their devices conveniently.
Amenities. Consider offering amenities such as a coffee machine, vending machines with snacks or beverages, or even a small snack bar. These small additions can make waiting more enjoyable for customers.
Entertainment options. Install a television or a small entertainment area with magazines, books, or games to keep customers entertained while waiting for their laundry. This helps create a welcoming and engaging environment.
Implementing Loyalty Programs And Incentives
Rewarding customer loyalty and incentivizing referrals can attract new customers and retain existing ones. Consider the following strategies:
Loyalty programs. Develop a loyalty program that rewards frequent customers with discounts, free services, or exclusive offers. This encourages customers to choose your laundry service shop over competitors.
Referral bonuses. Offer referral bonuses to customers who bring in new business. This rewards existing customers and helps expand your customer base through word-of-mouth.
Special discounts. Provide special discounts for large loads or bulk orders. This encourages customers with high-volume laundry needs, like businesses or organizations, to choose your laundry service shop.
Improving Communication And Marketing
Effective communication and marketing are crucial in attracting customers to your renovated laundry service shop. Consider the following strategies:
User-friendly website. Establish a user-friendly website with detailed information about your services, pricing, operating hours, and special offers. Ensure that it is mobile-friendly and easy to navigate.
Social media engagement. Utilize social media platforms to engage with customers, share updates, offer promotions, and showcase customer testimonials. Respond promptly to inquiries and reviews.

Clear signage. Display clear signage inside and outside your shop to attract attention and effectively communicate your services. Indicate the location of different services and any special offers.
Final Takeaway
Renovating your laundry service shop with a customer-centric approach is crucial for attracting and retaining a larger customer base. Your laundry service shop becomes a go-to destination for customers seeking convenience and quality. With a refreshed and enticing shop, you can build a thriving business and establish a strong reputation in the market.