How To Create a Candle Light Dinner Experience At Home?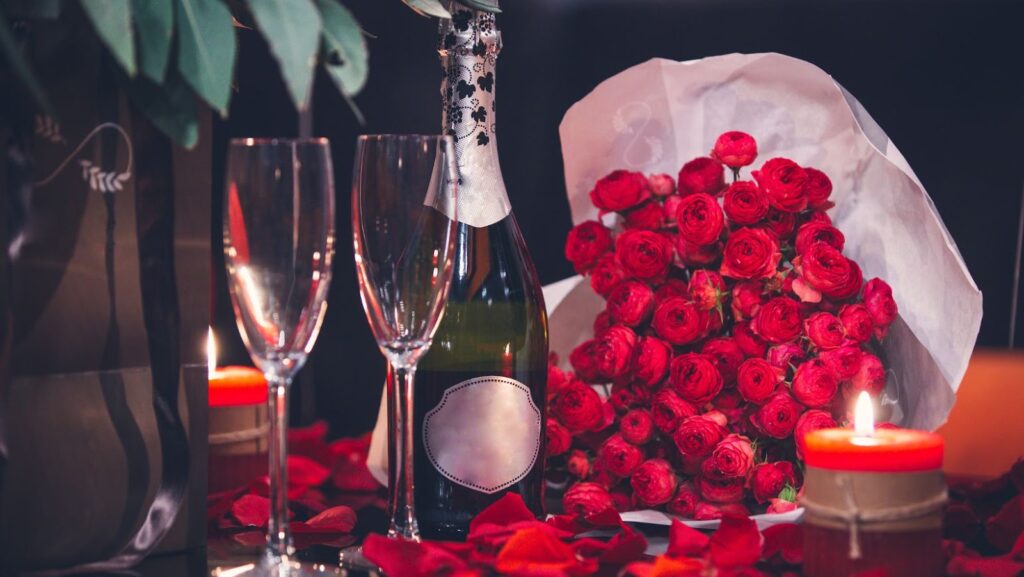 Introduction
It is the 21st century, and getting wrapped up in stressful and unpleasant work is a common problem. You start thinking about your personal life and your partner and get more stressed about taking some time off for them. Whether it is a date with a partner or by yourself, planning the perfect one can seem extremely daunting and dreadful. Luxury candlelight dinners, a cool stroll in the park, a movie night, and an after-care session may seem out of budget at times.
No one lied when they said the home is where the heart is. You can plan a comfortable and relaxing date right where you belong. Remember that your presence itself might be a blissful moment for your partner. So, all you have to do is set the perfect and pristine mood and environment to put emotions into play. There are some things to keep in mind regarding domestic candlelight dinners and how to make the perfect one for your partner through customization of the following points.
Welcome Them With Scents
"Nothing is more memorable than a smell. One scent can be unexpected, momentary, and fleeting, yet conjure up a childhood summer beside a lake in the mountains", says
Diane Ackerman. Nostalgia is a powerful ingredient. So you have to do whatever you can to make it a memorable experience, SO special that they can distinctly remember every single detail to narrate it to your grandchildren. Scented candles are a go-to when it comes to romance and sorts.
Using scented candles hits two birds with one stone by taking care of the lighting and smell, which are two of the most important factors that decide the mood of your date. Aroma is a great weapon that you can use to your advantage to win over your partner. If your partner has specific scents in mind that they prefer, jot them down and run to the store. Did you know that scent and emotions are laced together in more ways than one?
Romantic Lighting
Just imagine. You planned all night for your date, and you can't seem to find sleep while thinking about all the fun things you can do with them. Your romance starts right from the invitation of your endeared guest to your date. You hold each other's warm hands while looking at dawn. Accompanied by a romantic collection of music, you feel grateful for this moment only to pass you by. Alas, when you both get home, the mood is disturbed.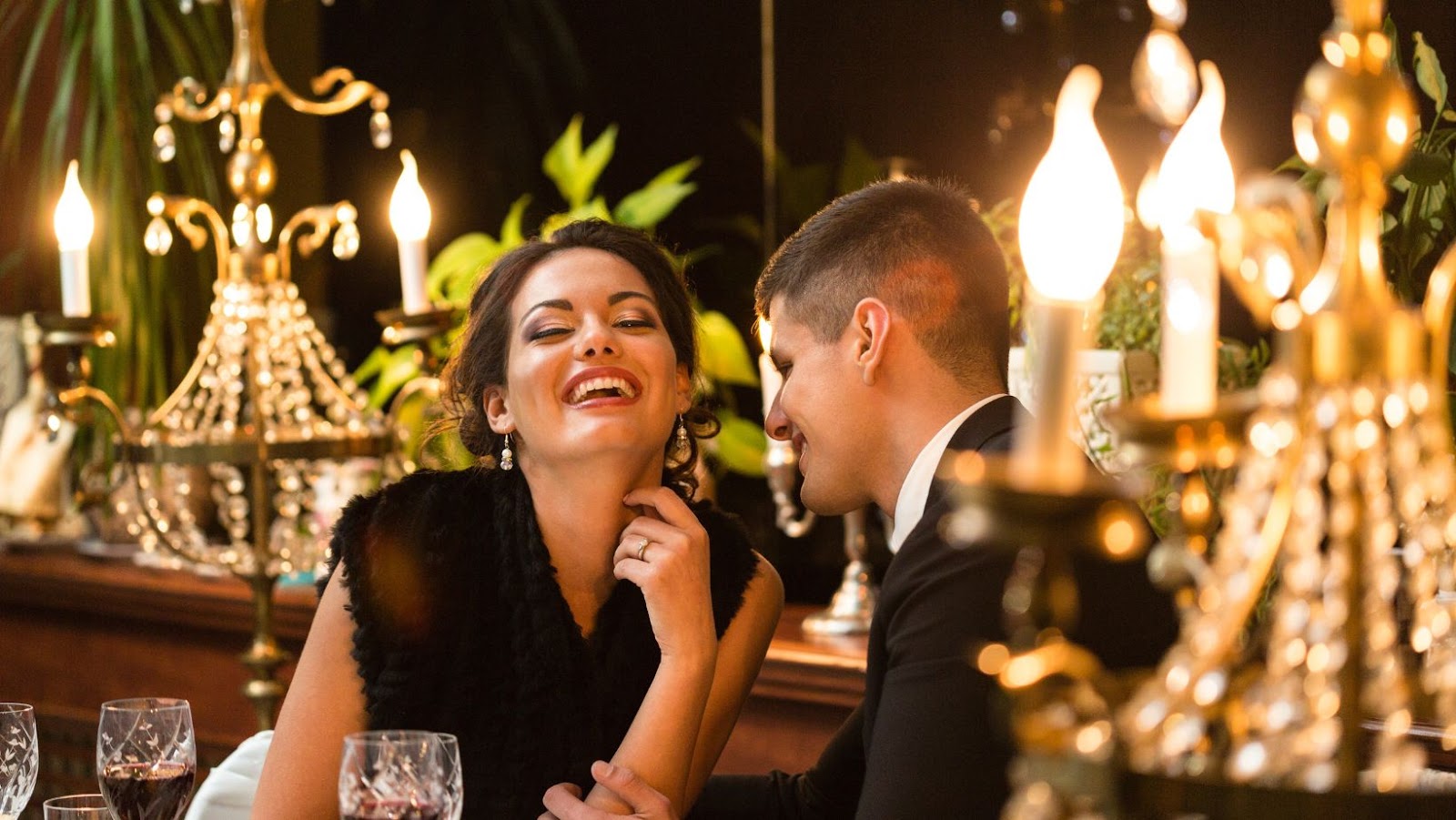 The most common but important factor you find in every candlelight dinner is mood, mood, and mood. The environment, design, and lighting create the right mindset. This is one aspect that you don't want to save your pennies for. Creating the mood is creating a memorable and heart-filled moment.
Make sure the overall mood is dim and light enough to see the food and your partner. LEDs are the best for ambiance creation. Use scented candles for the entrance and background, and make use of an LED standing corner light at the dinner table.
Surprises Are Everything
Your spouse might be a great believer in the quote, 'the best things happen unexpectedly,' such as your first meeting. Notice how memorable the moment was the first time you two met? It was filled with serendipity compared with no other.
It must surely be a delightful experience. One way to trigger long-term memory is through surprises! Whether it is an expensive gift, a regular bouquet, or a creative and innovative expertise, make sure it entices your partner to initiate the date. Make sure you have a list of things that your partner appreciates if you don't have one already. Then, direct their attention through a palace-level experience.
Seeing their smile is your return gift, after all.
Dinnerware
Never compromise on dedicating your time to getting the perfect dinnerware. Get as creative as you want. Another aspect of visual therapy is getting the best utensils that would match the overall mood of your date. Having a theme in mind can make choosing colors and dinnerware much easier and more directed. Keep in mind that customization is the best plan to get your piece across.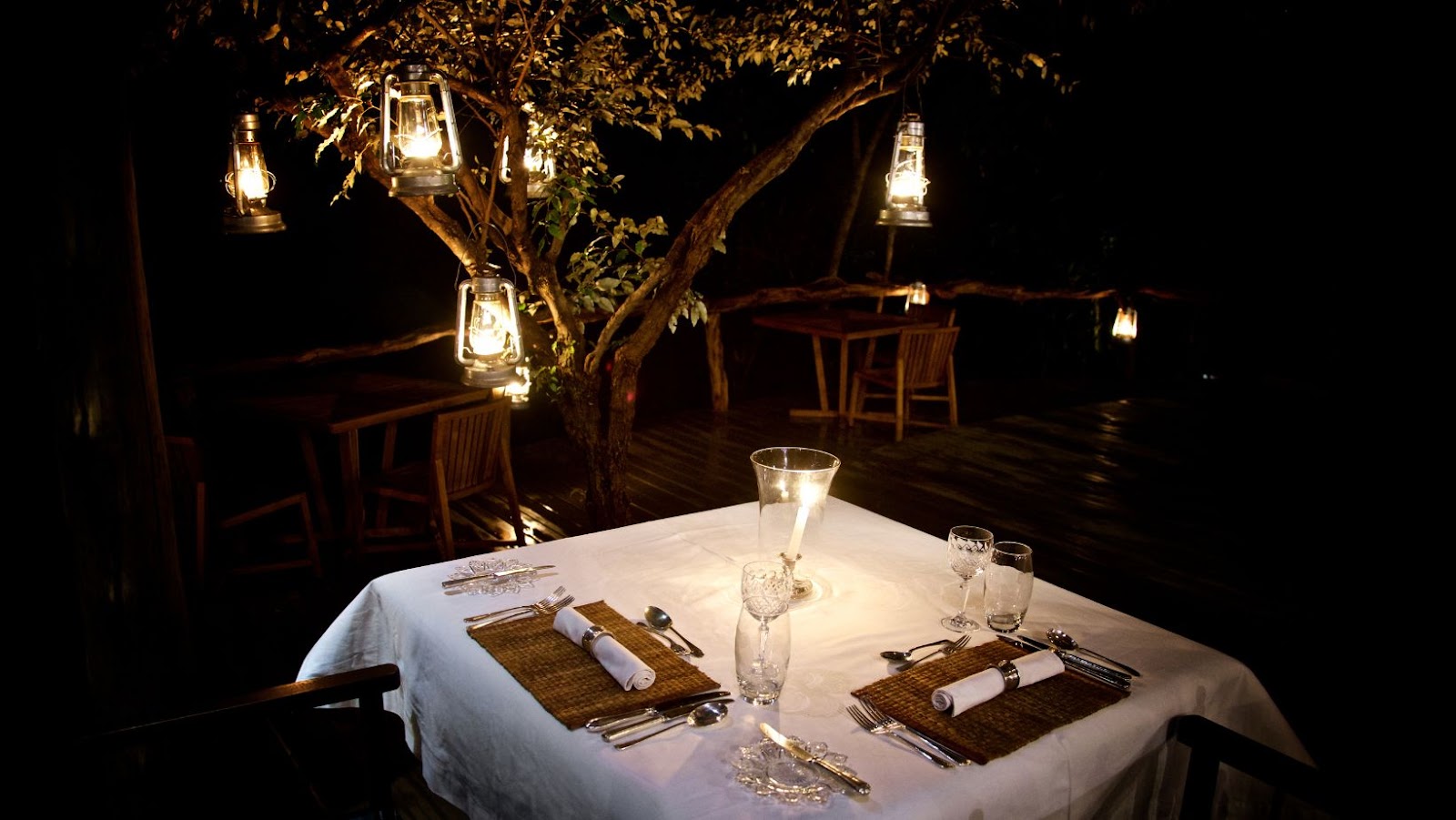 Imagine how odd it would look if the place where you eat doesn't match the environment. Getting the best quality dinnerware is one issue, and getting them according to your unique and elegant theme is a whole nother. Use custom dishes, custom fabric dining chairs and tables, custom utensils, and custom everything! When in doubt, always customize.
Setting The Menu
To give them an authentic and cozy experience, dress the food up before you dress. Make sure to give it some thought and research. If you think you aren't the best chef to match their tongue, then go ahead and order take-outs. There is nothing wrong with that. An idea that would be nice is to deliver the food on a trolley. A 5-star restaurant always has them. Get one with a ball bearing channel to make sure it smoothly moves towards your partner. Use white fabric and a cloche to be a little extra.
As long as the dishes are well-groomed and as delicious as it looks, it doesn't matter how many items you put on there. Too much information can make your partner indecisive. On that note, desserts are a must. Desserts after the best dinner experience are sure to make your home-based candlelight dinner a memorable one. If your partner has a sweet tooth, then you have all the aces to your advantage.
Wrapping Up
Creating a memorable experience for your loved one can be daunting at times. Keep in mind that this experience is for both of you, so keep no one's needs and preferences out of line while designing your custom date. Get yourself some chilled drinks- both cocktails and mocktails. As soulmates are different, it is important to consider their preferences while planning such memorable events. So good luck!