Is It Worth It to Hire Professional Commercial Roofers?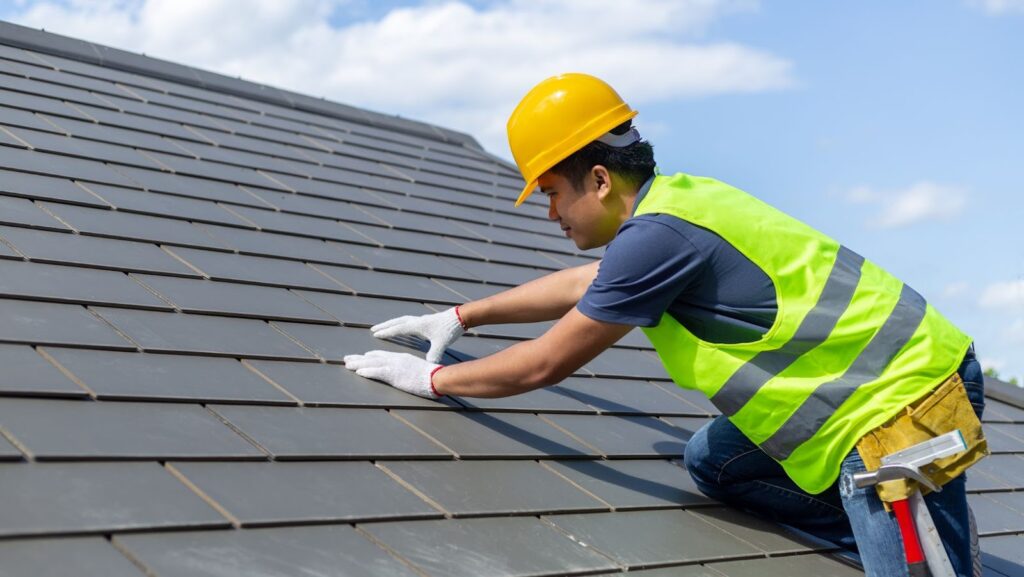 As a commercial property manager, your days are filled with ticking off boxes on your to-do list and putting out fires as they arise.
Some things are unavoidable—you can't predict property damage from a big storm. Some things, however, can be avoided by applying critical thinking skills and creating a systematic approach to maintenance.
As a property manager, your job is to walk a fine line between maintaining a budget, keeping expenses low, and avoiding emergencies whenever possible. That includes determining who is going to take care of roofing repairs and maintenance. Should you hire professional commercial roofers?
A building's roof is vital to protecting the assets within. Shoddy roofing could mean damage to a lot more than just your roof. It's not a risk you want to take. That's why working with commercial roofers is to your advantage. Hiring professional commercial roofers is essential to ensure your building's safety and longevity. Let's take a closer look at why that is.
What Does a Professional Commercial Roofer Do?
A commercial roofer plays a vital role in the overall safety and functionality of a building. Depending on the type of roof installed, you can expect it to last 10 to 30 years. Life span depends on the following:
Installation: Roofing material is only as good as how well it was installed. That's why it's important to do your research when using search engines to find "commercial roofers near me." The results will vary, depending on how savvy they are with their digital marketing programs. Trusting a roofing contractor without due diligence may give you more headaches than solutions.
Weather: Even the best roofing material installed by top-ranked roofing professionals may not survive "the storm of the century." Whipping winds and freezing rain may be the right mix to cause substantial damage to your roof.
Roofing material: Flat roofs may have drainage problems. Pitched roofs may be difficult and costly to maintain. Is your commercial roof made of metal? Are asphalt shingles in place? While there isn't a "perfect" material for every commercial property, a professional commercial roofer will understand how to install and maintain any roofing product. Expertise is critical.
Commercial roofers can help you identify minor issues or concerns before they become significant problems. If allowed to escalate, roofing problems can quickly cause structural damage, which can cost a lot to repair.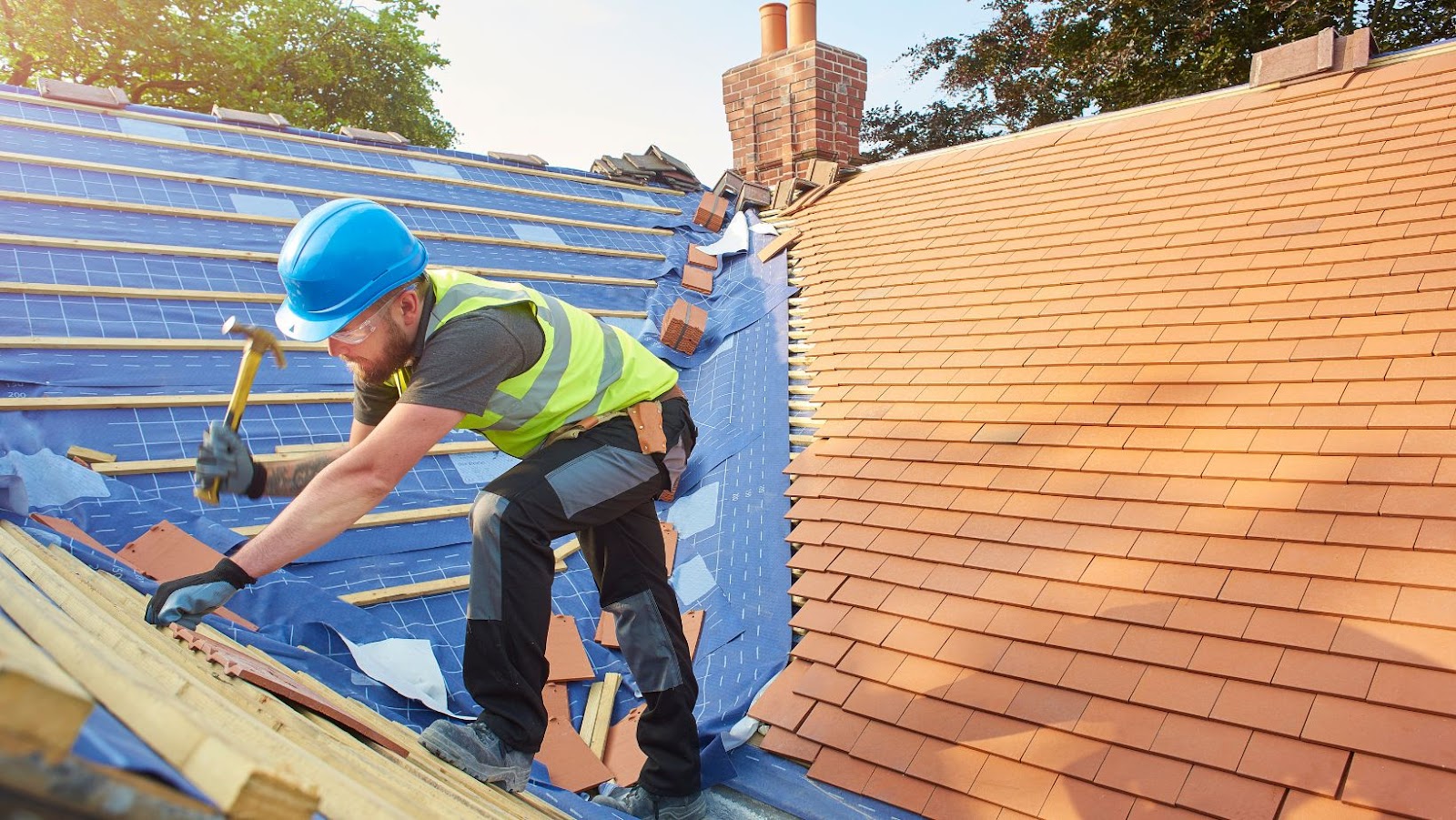 Commercial roofers can also help your roof last longer. While your roofing material manufacturer may state the roof can last up to 40 years, that's unlikely. Most roof types last anywhere from 12 to 25 years, and ignoring your roof won't increase longevity. Instead, a commercial roofer can evaluate the roof's condition seasonally to ensure damage from major storms is kept at a minimum. Minor repairs are always less expensive than waiting for full-blown failures.
Why You Should Hire Professional Commercial Roofers
Some property managers may have on-site maintenance to handle daily issues. While that might work for unclogging a toilet, it's not the best choice for roof repair. Commercial roofing contractors bring a wealth of knowledge to the job, ensuring your property is well-maintained and stays functional longer.
Professional commercial roofers:
Provide Expertise and Professionalism
Water can be one of the most destructive forces to impact a building. A roof is one of the most accessible places for water to enter and wreak havoc throughout your building.
This is where experience matters. When someone has years of expertise and equal time on the job, they've witnessed many potential problems from different angles. They've installed a variety of roofing materials and fixed and repaired various issues.
Professionalism is something you can spot by doing a little research. Never say "yes" to a first impression. Do thorough research. Check out their website. Look at online reviews. Talk with the company directly. A professional will never encourage you to make a quick decision. They will be willing to answer all your questions and take the time to build a relationship.
Comply With Building Codes
As a property manager, you may have developed a general understanding of building codes. But that doesn't mean you're qualified to install a commercial roof and ensure it's up to code. Commercial roofers have the experience and knowledge to do the job the right way the first time. They stay current on all regulations and ensure your project meets the highest standards.
Are Cost-Efficient
There are two ways a professional commercial roofing contractor can help you save money.
Install the right roofing materials for your property.
Provide ongoing maintenance to ensure your roof stays in good working condition and gives you the longest lifespan possible.
Unfortunately, many property managers focus on the first without paying attention to the second. A new roof can be expensive. Less-than-reputable contractors know this and love to create "deals" to try and draw business in. Unfortunately, these contractors are also hard to locate when something goes wrong.
If you do it yourself or rely on an inferior contractor, you'll run the risk of a roof that leaks and may be required to replace it well before it reaches the end of its typical life span.
Increase Safety
You only have to do a quick search online to find out how important a commercial roofer is to create a safe workspace. Attempting to do the job with less skilled workers can lead to injury or a roof that fails. Full-time roofers are appropriately trained for the job. They come with certifications and proper training to fully support every aspect of an installation or maintenance project.
Help Avoid Lawsuits and Liability
If a roof isn't correctly installed, it can lead to extensive roof damage. The damage can extend past the roof and include other outside areas or seep through to inside locations too. You can be held liable for any loss or damage.
Ensure Warranties
Warranties can often help you select roofing materials for your commercial location. However, the warranty will be voided if you don't ensure the proper installation or adhere to the manufacturer's guidelines. That means you'll be responsible for 100 percent of the repair work, even if it's a new roof. Read your warranty thoroughly before you complete the installation process to ensure you understand the rules.
Create a Healthier, Safer Environment
When a roof fails, water is often involved. Water can travel great distances behind the walls and under floors and cause extensive damage throughout a building. That water can pool and linger for weeks before it's noticed, potentially leading to poor air quality indoor air quality is a big deal. Many older buildings deal with indoor air quality issues, including sick building syndrome (SBS). It impacts human health, productivity, and overall wellness.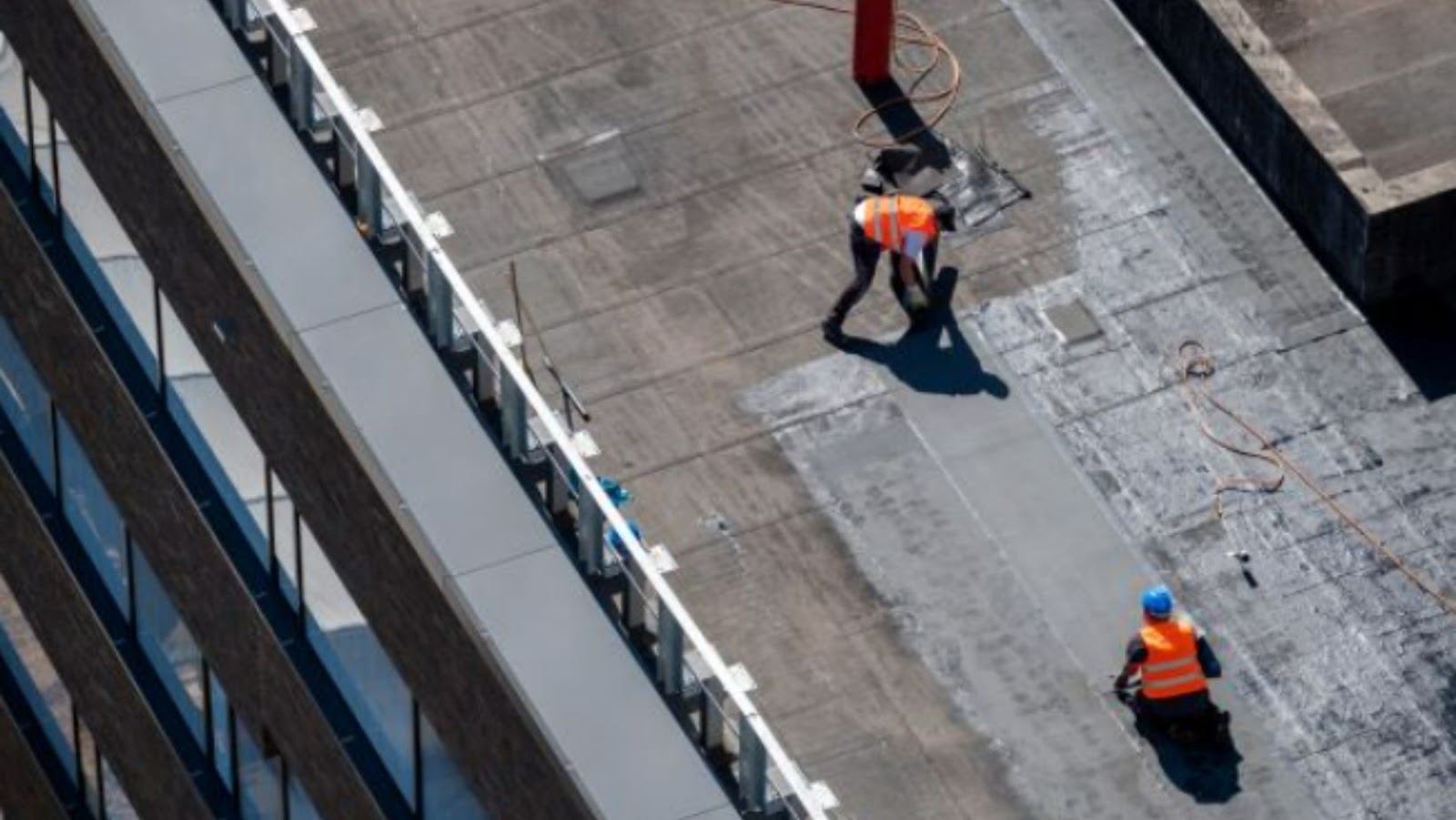 Commercial roofers understand that their products set the stage for a healthy building. They help you select suitable roofing material, ensure it's installed according to regulations, and use their expertise to spot potential problems as they perform maintenance throughout the years.
Is It Time to Hire a Professional Commercial Roofing Contractor?
A commercial roofing project is one of the fundamental ways to ensure your building's safety and longevity. By choosing a professional, such as Interstate Roofing, they can help maintain the structure, create a safer work environment, and reduce the possibility of costly repairs. You'll gain peace of mind knowing your roof is in top condition and won't suddenly break the bank due to ignored repair work.
Whether you plan on selling your investment or hope to keep your commercial space for years to come, entrusting commercial roofing professionals gives you tangible benefits throughout the lifespan of your commercial roof.